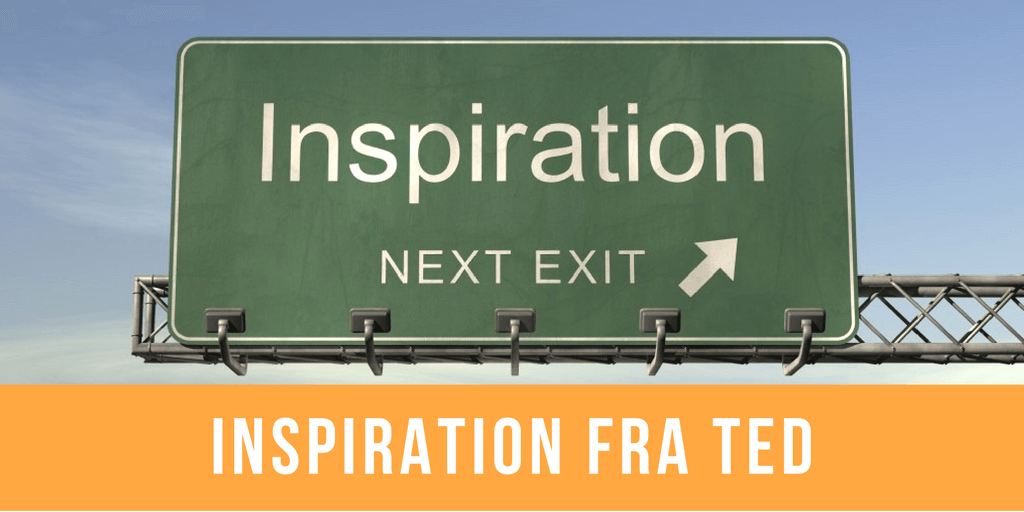 Jeg finder ofte ny viden, inspiration og gode ideer i TEDs videoer. Blandt årets mest sete har jeg udvalgt tre videoer, der berører emner jeg finder interessante.
På TED har talerne max 18 minutter til at tale om deres emne. Man kan naturligvis ikke komme i dybden, men som tilhører kan vi få inspiration og indblik i mange nye emner. Talerne kommer vidt omkring – du kan finde mere inspiration her.
Overspringshandlinger
Inside the mind of a master-procrastinator hedder Tim Urbans tale. Vi kender alle til overspringshandlinger. Noget vi gør for at undgå at lave noget andet. For eksempel kan mange få lyst til at lave andet, når de skal lave administrative opgaver eller gøre rent. Men også når vi har en vigtig deadline, kan vejen mod målet være forstyrret af overspringshandligner. Hør Tim tale om det her:
Bedre samtaler
Vi lytter ikke til hinanden – ofte fordi vi har en forudtaget holdning i forvejen. Eller fordi vi er optaget af mange andre ting. Journalisten Celeste Headlee kommer med tips til bedre samtaler. Det handler meget om at være til stede og være opmærksom – det kan mange af os lære noget af:
Bryd dårlige vaner
De fleste af os har dårlige vaner. De kommer af sig selv men er svære at komme af med. Lige om lidt er det højsæson for nytårsforsæt – få tips fra Judson Brewer til at komme af med dårlige vaner.
Han mener at vi kan ændre vaner ved at være opmærksom på vanerne. Ved at være mindful omkring rygning opdager de fleste hvor ubehageligt røg i kroppen er. Hør mere her:
Du kan se årets ti mest sete TED-videoer her: The 10 most-watched TED Talks of 2016