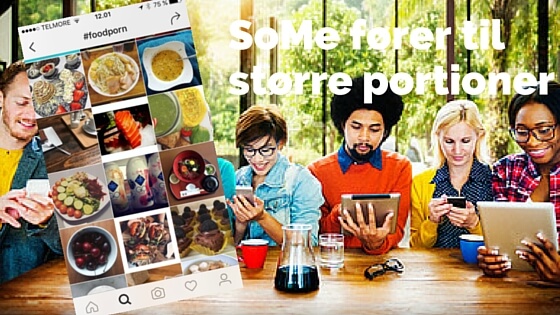 Du tror måske at du spiser det du har brug for? Altså at du spiser til du er mæt. Men sådan forholder det sig ikke. Mange faktorer spiller ind når vi spiser – for eksempel spiser de fleste mere, når de spiser sammen med andre som du kan læse om i dette indslag:
https://hulemaendihabitter.dk/kvinder-faar-maend-til-at-spise-mere/
Men vi behøver ikke være sociale IRL, det kan også vare være de Sociale Medier. For de billeder vi ser kan påvirke vores lyst til at spise og også påvirke størrelsen på det vi mener er en normal portion.
Sociale medier får dig måske til at spise mere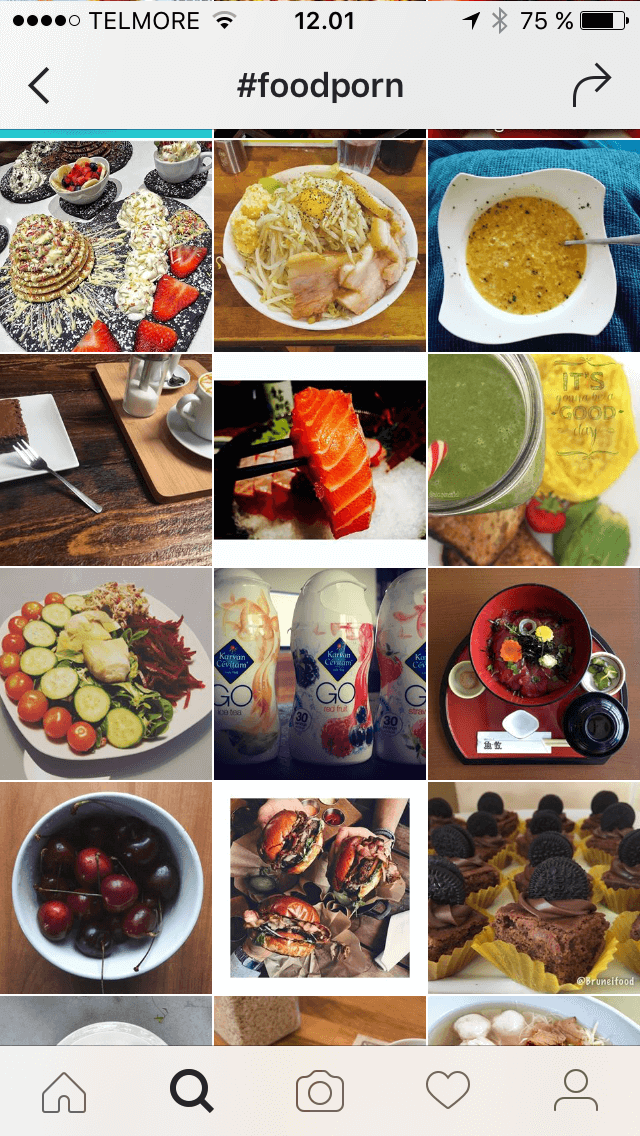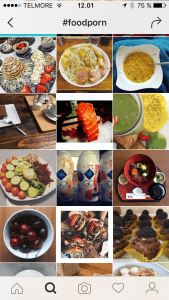 Mængden af madbilleder er heldigvis aftagende (i hvert fald i mit feed fra sociale medier) men billederne kan have påvirket os. For det første har de – sammen med alle de andre "se jeg har det perfekte liv" opdateringer – fået nogen til at føle at de ikke helt kan følge med.
Men portionsstørrelsen kan også have påvirket. For hvor stor skal en portion egentlig være? Ofte lader vi tallerkenen bestemme det, men vi kigger også på hvad andre gør.
Så når vi ser billeder af mad kan de størrelser vi ser være med til at bestemme, hvor stor din næste portion bliver.
Det var i hvert fald hvad Iris Versluis og Esther K. Papies fandt ud af i deres seneste forskning, som er offentliggjort i Frontiers in Psychology. Deres undersøgelser viste at billeder af større portioner var med til at flytte normen for portionsstørrelse, og det resulterede i større portioner.
Du kan læse hele artiklen om forskningen her.
Reklamer kan øge portion
Påvirkningen kan dog allerede starte i reklamerne eller i butikken. For billederne på halv- eller hel-færdige madretter kan også være med til at påvirke. Det viser forskning i The Food and Brain Lab på Cornell University.
Her har Brian Wansink kigget på bag-selv kager. Det viste sig at billeder med frosting på kagen fik deltagerne til at spise mere.
Du kan læse mere om undersøgelsen fra The Food and Brain Lab her.