Facebook har lavet et lille eksperiment med 689.000 brugere over en periode. I stedet for deres normale nyhedsstrøm (hvis der overhovedet er noget normalt ved dem længere) fik de i stedet enten primært negative eller positive opdateringer i en uge.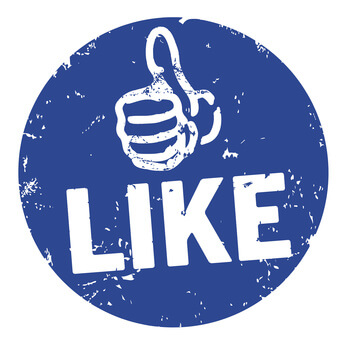 Dette skete ved en automatisk vurdering af ordvalget i statusopdateringer, hvor man havde kategoriseret forskellige ord som positive eller negative. En del af brugerne fik så flest positive opdateringer og den anden del fik negative opdateringer.
Dette tweek havde stor effekt på brugerne. De opdateringer de to grupper efterfølgende lavede havde i høj grad sammenhæng med de opdateringer de oplevede på Facebook. Fik man primært positive opdateringer var der en klar tendens til at du selv lavede positive opdateringer. Det samme gjorde sig gældende for negative opdateringer.
Det er egentlig ikke overraskende, da man i mange "fysiske" eksperimenter har oplevet et stort behov for at høre til hos os. Asch's eksperimenter (se lidt om det her) er gode eksempler på dette.
Endelig skal man jo huske ikke at lade sig rive for meget med af andres opdateringer. Det er jo ikke altid, de fortæller hele sandheden, som denne lille kortfilm illustrerer:
Der har været masser af kritik af både undersøgelsen og af Facebooks samarbejde med forskere. Nogle har ment at undersøgelsen har forsøgt at manipulere med folks følelser uden deres viden (det er for så vidt sandt) andre at Facebook er gået udenfor deres aftale med brugerne (som jo ellers er meget bred og fjerner stort set alle brugernes rettigheder til opslag, billeder mv). Du kan læse en meget god gennemgang og kritik af undersøgelsen her. Facebooks COO, Sheryl Sandberg, imødekommer kritikken, men vil dog kun erkende kritikken omkring kommunikationen omkring undersøgelsen.
Undersøgelsen blev lavet sammen med forskere fra Cornell University og University of California. Du kan finde undersøgelsen her. Eller du kan vælge at læse denne artikel, der også forholder sig kritisk til Facebooks ageren.