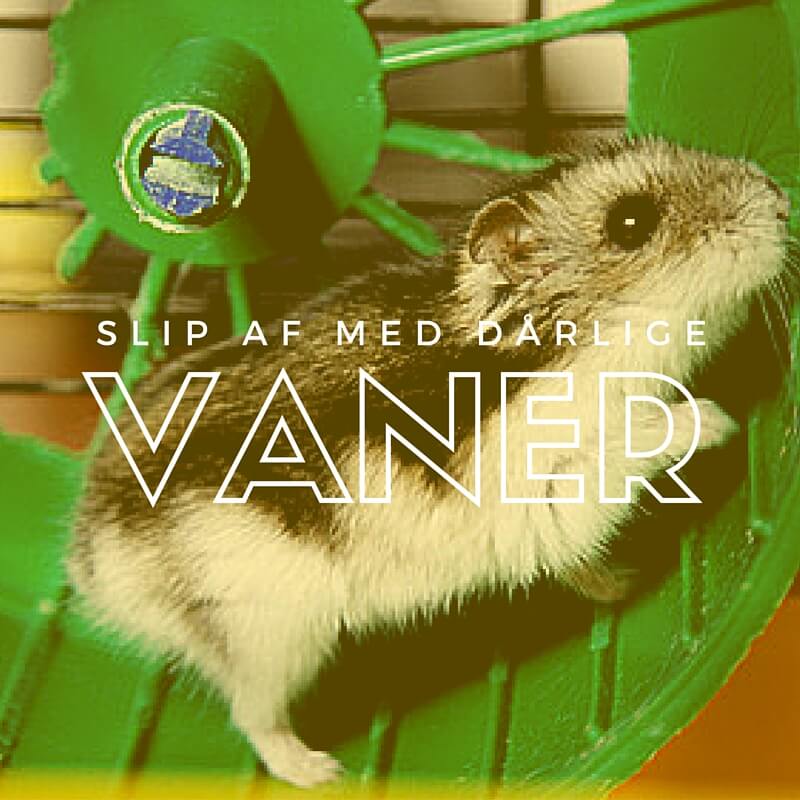 Januar er ved at være slut og de fleste har formentlig glemt deres nytårsfortsæt. Hvorfor er det så svært at ændre vaner og hvad kan man gøre for at få bedre succes.
Der er mange grunde til at vaner kan være svære at bryde. Nogle af grundene finder vi inde i os selv, for vores indbyggede belønningssystem er med til at fastholde vaner.
Vanegentagelse starter ofte med et signal, der fører til at vi udfører en rutine. For eksempel:
vi ser mad og får lyst til mad
vi hører en telefon og får lyst til at tjekke egen telefon
Dette udløser en belønning. I starten kommer belønningen, når vi har udført rutinen, men efterhånden kommer belønningen meget tidligere i forløbet. I grafikken her udløses dopaminen mens vi befinder os i det grønne område.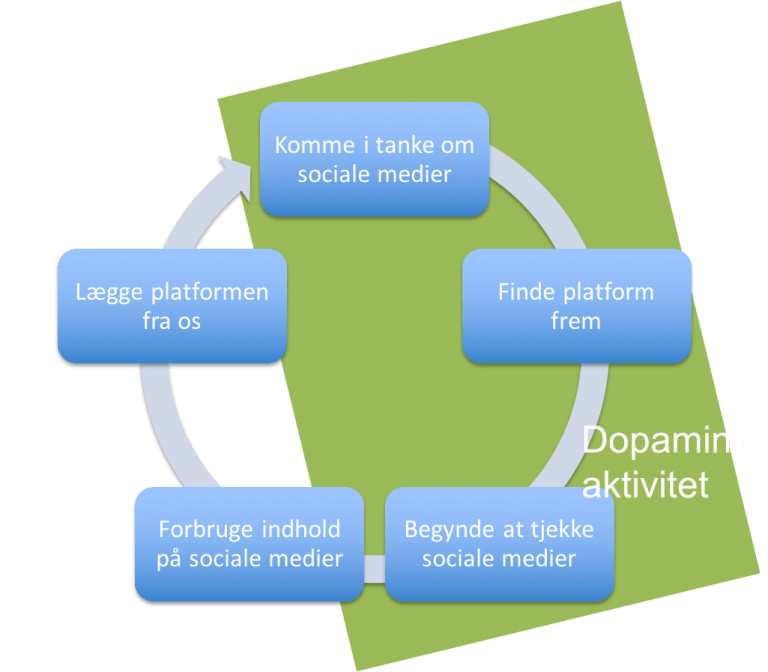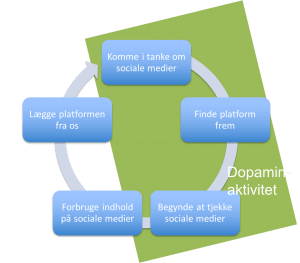 Belønning med dopamin er vanedannende, hvilket betyder at vi søger efter at få den igen og igen.
Ændre den verden man lever i
Man er derfor nød til at ændre den verden man lever i, hvis man vil have succes med at ændre vaner. Tag nu for eksempel Mads Brügger fra Radio 24Syv. Han bruger sin smartphone for meget og vil gerne ændre dette. Så kunne han sige til sig selv "Jeg vil bruge min smartphone mindre fremover". Det sker der formentlig ikke meget ved.
Alternativt kan han ændre den verden han lever i. Det har han prøvet at gøre ved at anskaffe sig en "dumbphone". Den kan intet udover at ringe og sms'e (minder om den Doro min mor har). Men det forhindrer ham i at være aktiv på de sociale medier, på nettet eller hvad han nu ynder at gøre på sin smartphone.
Du kan høre mere om hans afhængighed i Elektronista på Radio24syv – find det her. Det er et program du bør høre HVER uge!
Vil man have resultater må man altså ændre på de fysiske rammer:
Vil man bruge mindre tid på sin smartphone må man forhindre den i at være smart
Vil man spise mindre, kan man prøve at have mindre tallerkener. Eller man kan gemme madvarer i skabe og de usunde varer skal længst væk.
Vil man bruge færre penge kan man lade kreditkortet være derhjemme og så kun bruge kontanter.
Du kan få gode ideer til at ændre vaner i denne blog om nytårsforsæt.