Mange arrangementer om investering har flest deltagere fra det såkaldte "grå guld". Der er næsten ingen unge og man kan derfor nemt få den tanke, at de ikke gider investering. Men det gider de måske alligevel?
Jeg talte forleden med en HTX-studerende, der havde deltaget i en emnedag med fokus på investering. De havde blandt andet besøg af en dygtig aktie-økonom, vi ofte ser i vores fjernsyn, men hun havde oplevet det som jævnt kedeligt og ganske svært at forstå.
Det bekræftede dermed den oplevelse, jeg ofte har haft omkring investeringsarrangementer: Det er kun ældre mennesker – og primært mænd! – der gider deltage i sådan noget. Jeg har holdt talrige indlæg i banker eller deltaget hos Dansk Aktionærforening, og noget tyder på at jeg bliver ved med at trække gennemsnitsalderen ned.
Heldigvis oplevede jeg noget andet i denne weekend.
Nordic Invest Camp – det er det de unge vil have!
I weekenden var jeg inviteret til at holde to workshops på Nordic Invest Camp i København. Et event arrangeret af bl a Sarah Ophelia Møss fra Ophelia Invest og Forlaget Penge, som hele året igennem arrangerer events for investorer.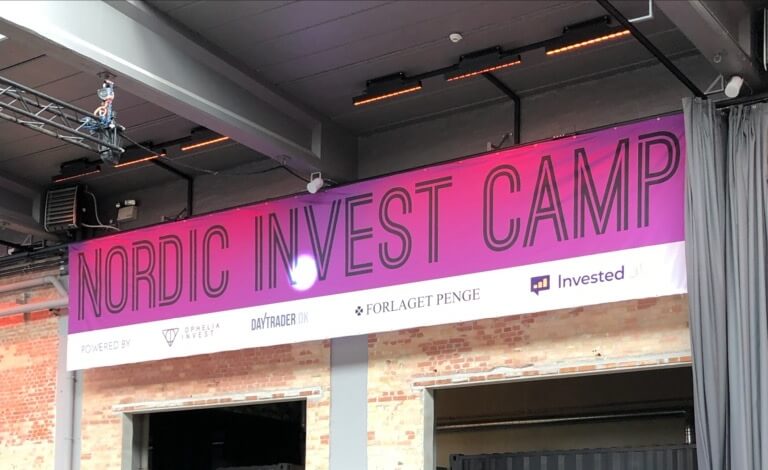 Lørdag den 23. marts 2019 var scenen sat til Nordic Invest Camp i The Plant CPH. På scenen var indlæg om investering – lige fra enkelt-aktier til indeksforenigner, lige fra day-trading til langsigtet investering. Et program og et emne, der normalt vil samle en masse +40 mænd, men her blev man i stedet af unge mennesker OG mange kvinder!
Trods en billetpris på 559,- (ofte er arrangementer om investering faktisk gratis!) havde over 900 indløst billet til en dag med indlæg fra 9-20, efterfulgt af DJ og hygge.
De normale pindemadder var erstattet af foodtrucks og det kedelige banklokale var skiftet ud med noget, der mindede om en fabrikshal. Her var indrettet tre scener og et "messe-område".
Indlæggene og debatterne handlede om investering og kom som nævnt vidt omkring. Der var en stærk trafik frem og tilbage fra de forskellige workshops og talere på den store scene. Overalt summede det om dialog om investering.
Mange af talerne kunne man også have hørt på et 'almindeligt' investeringsarrangement. Men her blev det blandt andet pakket ind i debat og krydret flere nye investeringsmuligheder.
Jeg selv deltog med to workshops – en om de fejl vi typisk begår, når vi investerer og en om hvordan man så kan undgå at begå de fejl. Det havde manges interesse og der var desværre ikke plads til alle i salen.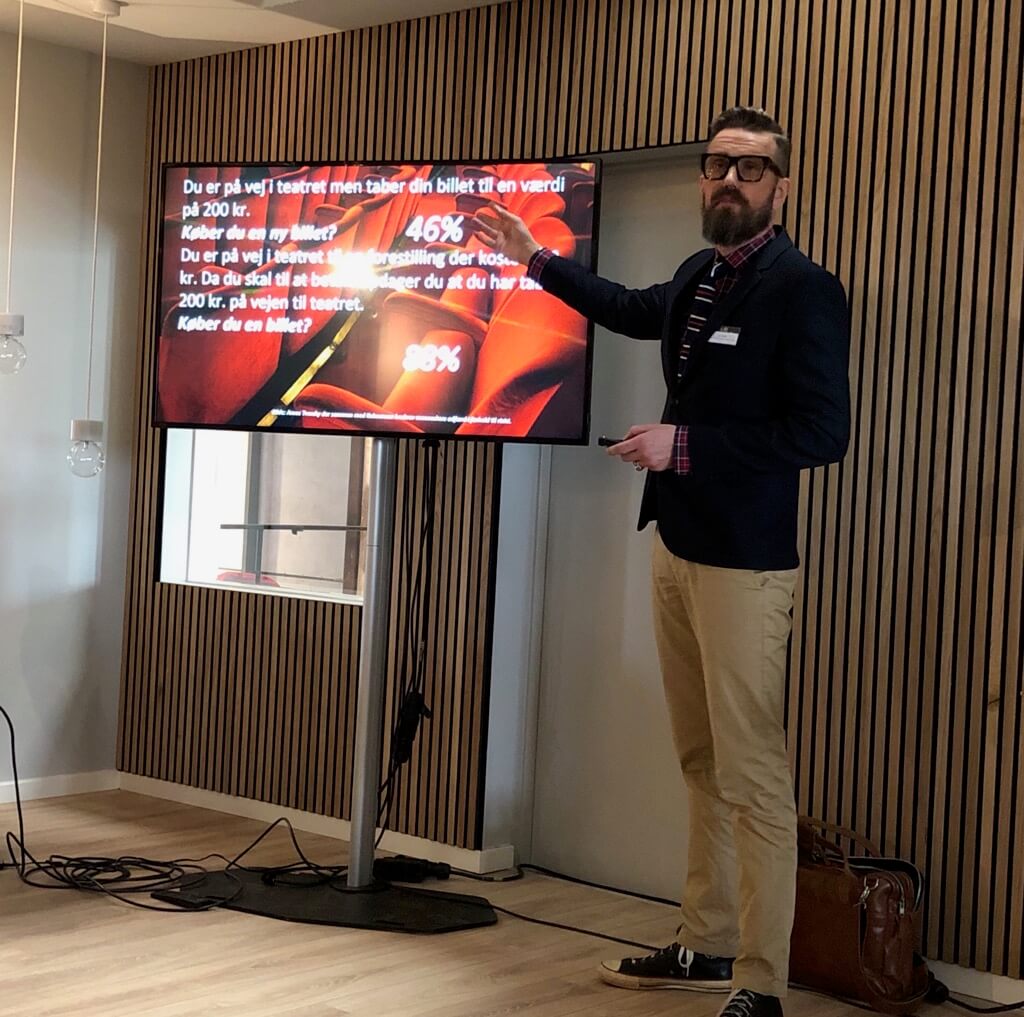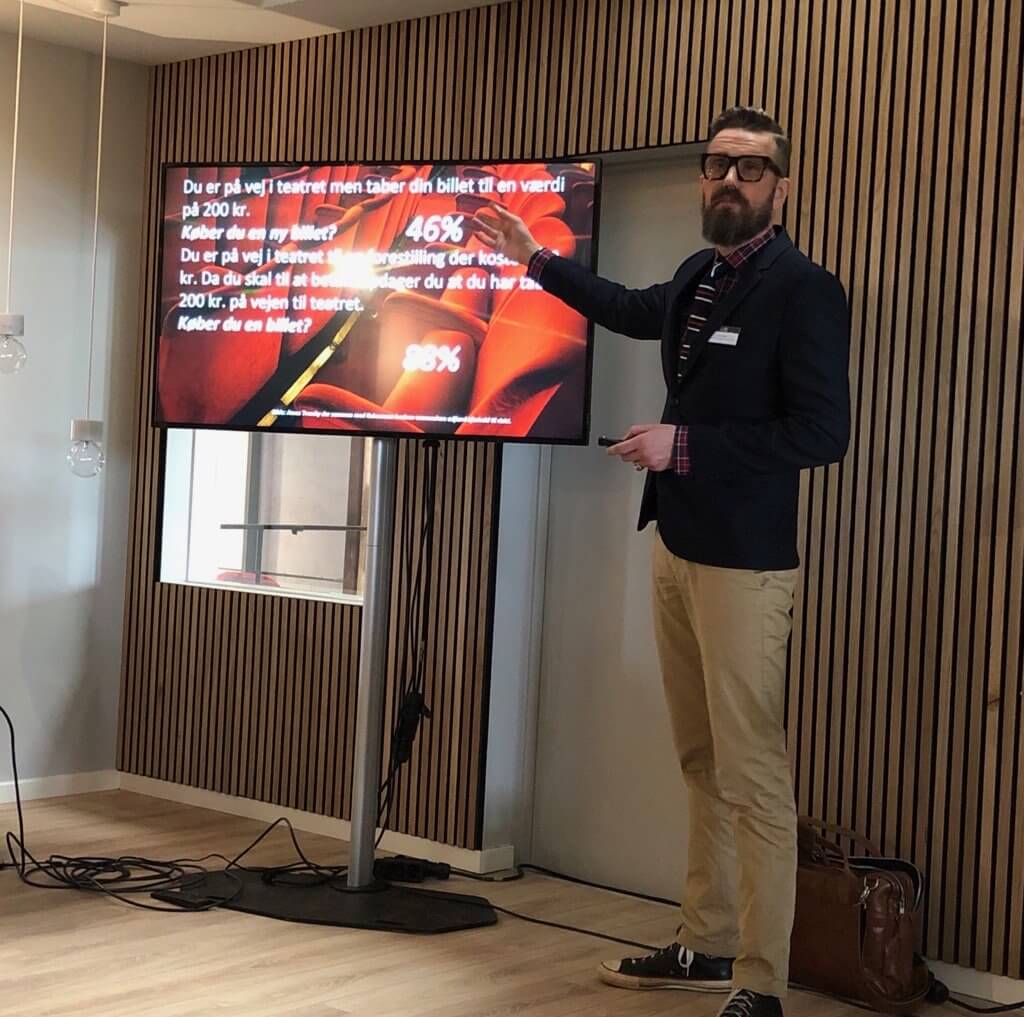 Jeg oplevede et meget interesseret publikum og fik mange gode spørgsmål. De unge gider godt investering – det skal bare tilpasses dem!
I øvrigt gør Sarah og Ophelia Invest en ihærdig indsats for at få unge til at tænke på bøger. De har blandt andet udgivet disse to børnebøger om at spare op!
Sæt i gang!