Nyt studie viser at vi er mere ærlige end de fleste tror, men der er forskelle imellem forskellige lande. Og der er forskelle på ærligheden afhængig af det tabte beløb.
Som ti-årlig lavede jeg måske en forløber for dette studie sammen med min fætter. Vi placerede en pung på fortovet og ventede på en heldig finder. Dog havde vi en lille afvigelse, fra den undersøgelse jeg beskriver om lidt: Vi havde nemlig monteret en fiskesnøre i pungen, så vi kunne trække den om bag hækken, når en fodgænger gjorde klar til at samle den op. Det var en sjov eftermiddag i Vojens – tro mig!
Forskerne er gået anderledes seriøst til værks i dettte studie, hvor de over tre år har undersøgt ærligheden i 40 lande, 355 byer og med deltagelse af mere end 17.000. Forsøget fandt sted i banker, på kulturelle institutioner (teatre, muser og lign), postkontorer, hoteller og offentlige kontorer, hvor folk bag forskningen indleverede en pung til en ansat med ordene:
"Jeg fandt denne udenfor, men har ikke tid til at finde ejermanden. Kan du hjælpe med at finde ejeren?"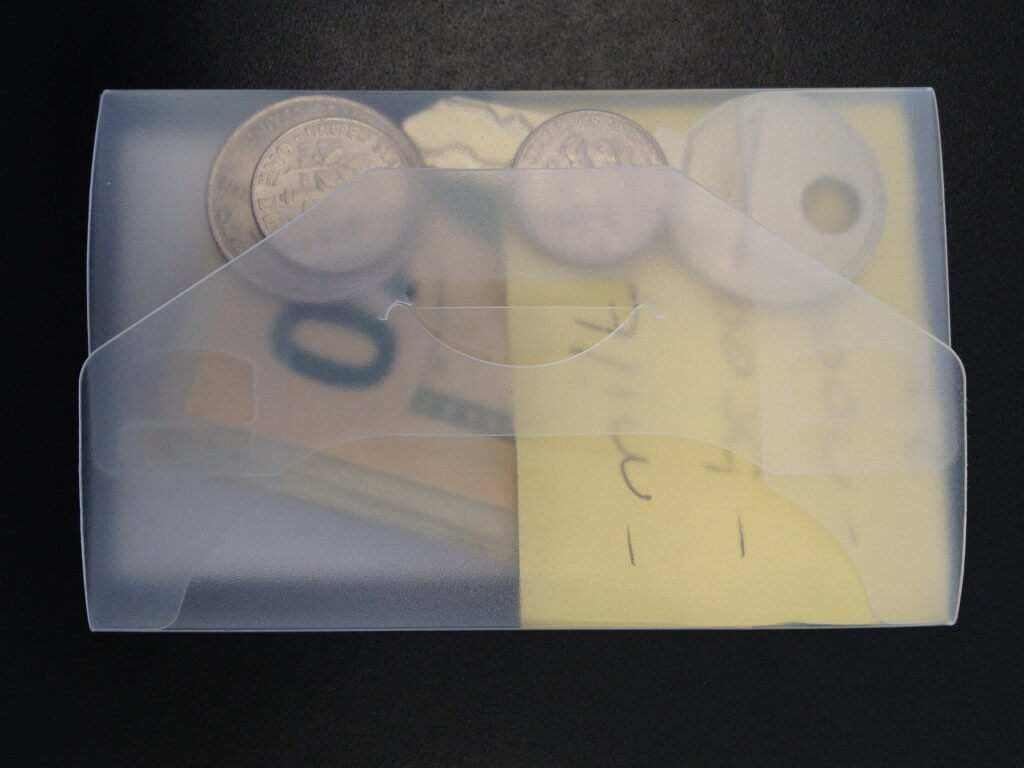 Nogle af pungene var uden penge (benævnes NoMoney) og andre indeholdt kontanter (Money) og alle indholdt desuden et par visitkort, en nøgle og en indkøbsliste, der indikerede at ejeren var lokal. Kontantbeløbet svarede til ca 13,50 USD justeret for købekraften i de enkelte lande.
Som det fremgår af billedet var pungene gennemsigtige, så det var nemt for deltagerne at se hvorvidt der var kontanter eller ej i pungene.
Penge gjorde os mere ærlige
I 38 af de 40 lande var folk mere ærlige, når der var penge i den fundne pung. Det gjaldt dog ikke i Mexico og Peru, hvor flere punge med kontanter forsvandt end punge uden.
Men generelt overraskede resultaterne forskerne, der ikke havde forventet så stor stigning i returnerede punge med penge i.
Resultaterne fremgår af grafen, der viser at Schweiz er det mest ærlige land. Danmark ligger i den ærlige ende sammen med Norge, Holland og Sverige.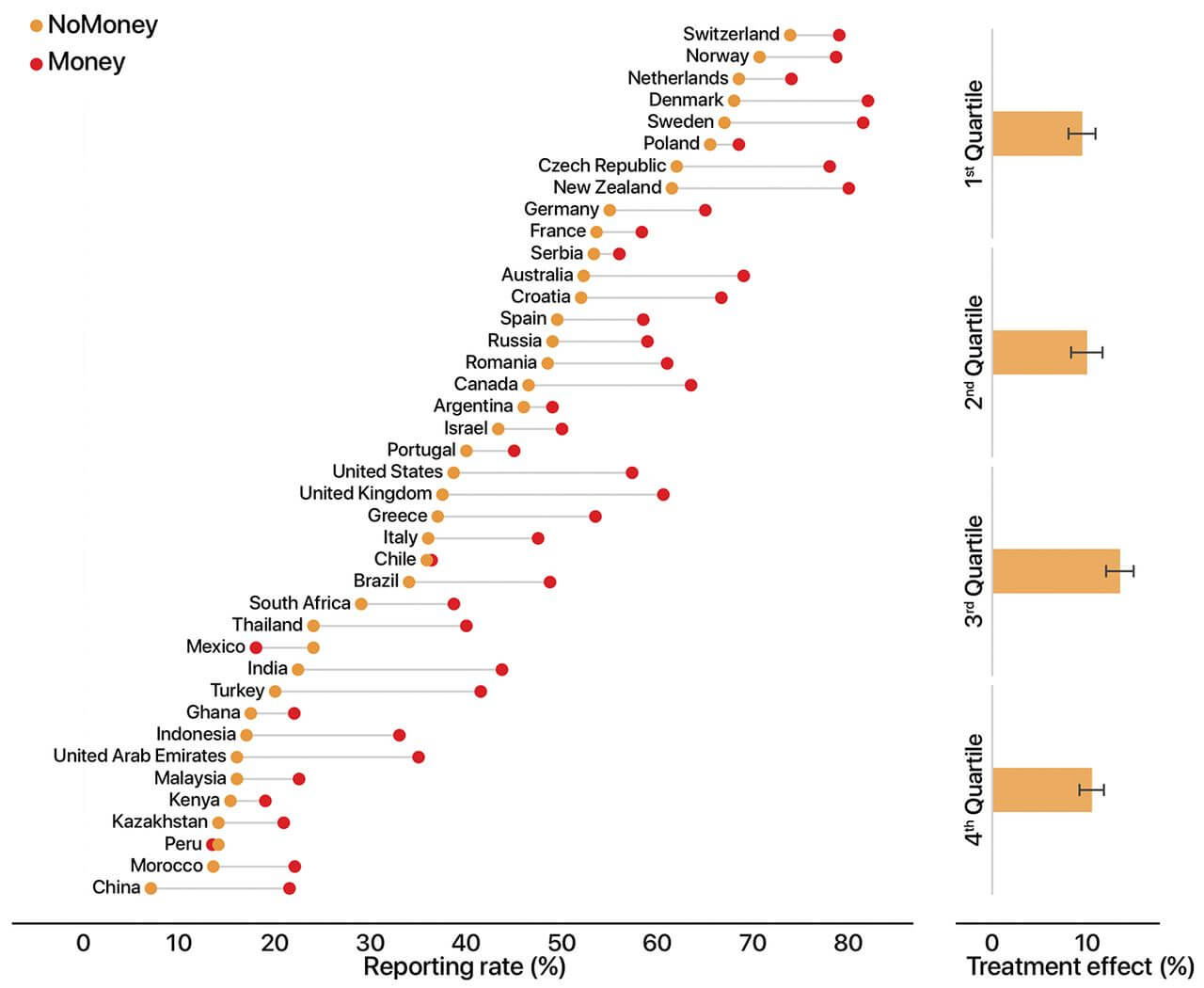 Da resultaterne overraskede forskerne, prøvede de med endnu større beløb i pungene i tre lande. Det bekræftede blot resultaterne fra første runde – endnu flere returnerede pungene, når der var flere penge i.
The evidence suggests that people tend to care about the welfare of others and they have an aversion to seeing themselves as a thief

Alain Cohn, School of Information, University of Michigan
Da forskerne udspurgte nogle af deltagerne, indikerede svarene at de følte det mere som tyveri, hvis de havde beholdt en pung med penge end en uden.
Du kan læse mere om forsøget her.