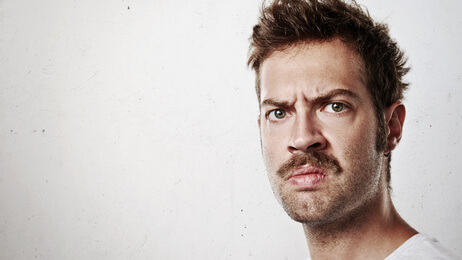 Måske nogle investorer i OW Bunker kunne have haft glæde af James Cicon's nye værktøj? Han har nemlig udviklet en software, der kan aflæse følelser i vores ansigtsudtryk.
Vi ser ofte det vi vil se og det forhindrer os nogen gange i at se virkeligheden. Derfor kunne det være smart med et værktøj, der rationelt kunne aflæse CEO'ers ansigtsudtryk, når de deltog i investorsammenhænge. Måske softwaren kunne have aflæst Jim Pedersen fra OW Bunker lidt bedre på investormødet umiddelbart før krakket?
James Cicon er professor på New Jersey Institute of Technology og har lavet forskning med en kollega fra University of Missouri fokuseret på Fortune 500 CEO'ers deltagelse i tv-udsendelser.
Forskningen er stadig på et tidligt stadie, men en ting undersøgelsen indikerede er ret interessant. Trods et ansigtsudtryk relateret til frygt, var der en tendens til at aktiemarkedet steg i starten af en fremlæggelse. Dette mener forskerne er begrundet i tillidt blandt investorer, til at en frygtsom CEO er klar til at gøre noget i modsætning til en frygtløs CEO.
Du kan læse mere om hans undersøgelser her.