Jeg har tidligere skrevet om at Bonus kan give tunnelsyn med henvisning til Daniel Pink's TED-talk, hvor han argumenterede for at bonus mindskede kreativitet. Men nu viser andre, at det måske ikke forholder sig sådan altid.
Michael Gibbs, Susanne Neckermann og Christoph Siemroth beskriver en undersøgelse i et Working Paper fra Centre for European Economic Research.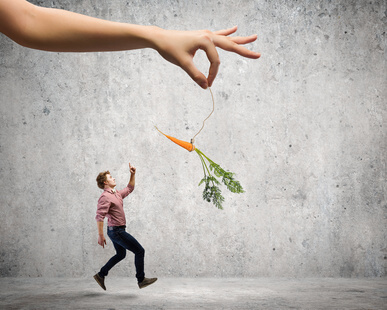 I en asiatisk virksomhed kunne medarbejdere komme med gode forslag til forbedringer, nye produkter eller andet virksomheden kunne have glæde af. Man valgte så at undersøge om det ville motivere, hvis der var en økonomisk gevinst ved at komme med ideer. Og samtidig ville man også sikre at ideerne ikke blev dårligere, som tidligere undersøgelser ellers konkluderede.
Man delte medarbejderne (ca. 11.400 i alt) i to grupper, hvor den ene gruppe ville modtage en præmiering for ideer virksomheden gik videre med. Belønningen svarede ca til 2% af en månedsløn. Den anden gruppe modtog ikke belønning for deres ideer – nøjagtig som hidtil.
Efter tretten måneder evaluerede man samlet på forsøget. Konklusionerne var positive når deltagerne fik belønning. Det førte nemlig til:
Flere deltog med ideer
Deltagerne kom med færre ideer
Kvaliteten af ideerne var højere
Så belønning kan godt kædes sammen med kreativitet.
Du kan læse mere om forsøget hos Harvard Business Review.