Når det går os godt, antager vi tit at det er fordi vi er dygtige og flittige. Går det skidt er det derimod ofte uheld eller andres skyld. Men måske spiller held også ind når det går godt? Det mener Robert H Frank og det kan du høre ham tale om her.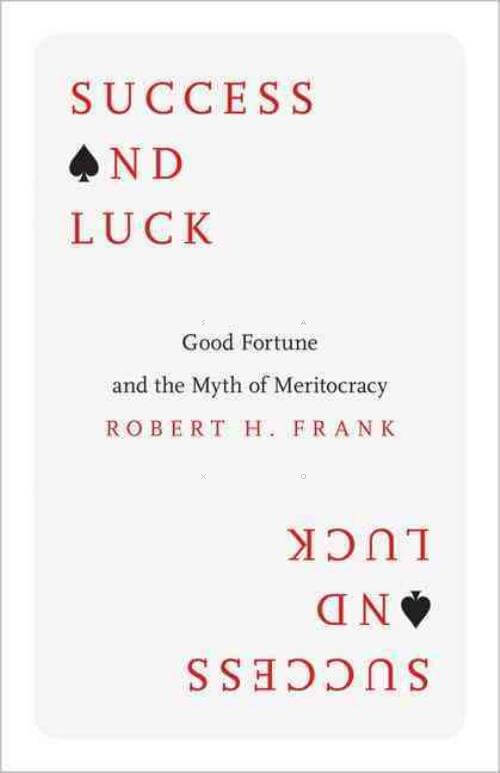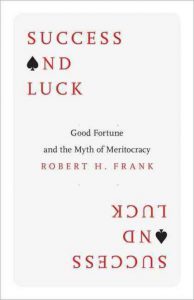 Robert H Frank er til daglig professor på Cornell University og har flere bøger bag sig. Han har blandt andet skrevet en lærebog i økonomi, Principles of Economics, sammen med selveste Ben Bernanke, der jo tidligere var nationalbankdirektør i USA. Desuden har han skrevet Success and Luck, hvor han kigger nærmere på helds indflydelse på succes.
Via eksempler, der spænder fra Breaking Bad til Kim Kardashian, demonstrerer han hvordan held har spillet ind på store verdensomspændende succeser. Som for eksempel Mona Lisa, hvis store berømmelse måske skyldes et tyveri i 1911. Her forsvandt Mona Lisa, hvilket udløste en af tidens største medie-opmærksomheder. Aviser havde lige fået mulighed for at trykke billeder og Mona Lisa blev gengivet på stort alle aviser.
Leonardo Da Vinci har lavet bedre billeder, men netop denne hændelse har måske haft stor betydning for den store fokus på Mona Lisa. På samme måde har Kim Kardashian også været heldig med sin timing. Der findes klogere, dygtigere og pænere piger derude, men hun dukkede op ligesom sociale medier blev udbredt og det har formentlig hjulpet hende.
Held spiller ind i meget støre grad end de fleste vil være ved. Tag bare Donald Trump, der hævder at være dygtig. Men han er tilfældigvis også barn af meget velhavende forældre. Mon ikke det har hjulpet ham på vej (han fik for eksempel en pæn startkapital af sin far).
Robert H Frank har besøgt London School of Economics, hvor han talte om succes og held. Det er både underholdende og lærerigt – du kan se lektionen her. Den varer ca 1 time – resten af tiden er spørgsmål/kommentarer.
Danske Rasmus Ankersen har også netop talt om det samme emne i relation til virksomheder. Man analyserer og finder begrundelser, når det går skidt i virksomheder, men ikke når det går godt. Outcome bias kalder han det. Hør ham forklare det her: