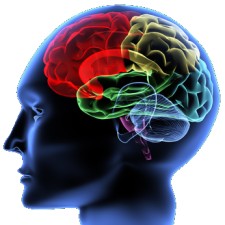 Ud fra et finansielt synspunkt burde vi have den samme risikoprofil hele tiden. Men det har vi ikke, da vi lader en masse emotionelle parametre påvirke vores beslutninger. Det betyder, at vi øger vores risiko, når det er gået godt og mindsker den, når det er gået skidt. Derved risikerer vi i stor stil at forbryde os på investorens væsentligste regler, nemlig "køb billigt" og "sælg dyrt".
Hvis man har en lang tidshorisont – eksempelvis en pensionsopsparing – bør ens risikoprofil være nogenlunde ens over en 3-5 årig periode. Alligevel oplever vi i øjeblikket et skift i manges risikovillighed og på globalt plan har vi kunnet observere det største flow ind i obligationsfonde de sidste 12 mdr. Dette indikerer et skifte mod lavere risiko.
Det netop skete vægtes hårdt
Det er helt naturligt – men ikke nødvendigvis fornuftigt – at man overvejer en lavere risiko. Mange har jo netop fået en over næsen og aviserne er fulde af negative historier. Men fordi noget lige er sket, er det jo ikke sikkert, at det vil ske igen.
Omvendt valgte mange en større risiko i de gode år – hvilket jo har været medvirkende til at "slaget over næsen" var så stort.
Men vi har en tendens til, at lade det der netop er sket vægte hårdt når vi skal forudsige fremtiden. Er det netop gået godt, tror vi det vil fortsætte og omvendt.
Jeg har tidligere berettet om min egen strategi – jeg investerer kun i aktier, da jeg har mere end 20 år til min pension – og jeg havde svært ved at fastholde denne strategi for et års tid siden. Markederne var faldet kraftigt og alle var negative i starten af 2009. Det var svært at holde fast.
"Nuet" påvirker os
Men også den situation vi står i påvirker os. Hvis vi nu forestiller os tre personer:
Svend har købt en aktie på kurs 30.
Anne har købt den samme aktie på kurs 60.
Bent har købt den samme aktie på kurs 90.
Nu er kursen på aktien 60. Hvad skal Svend, Anne og Bent gøre? Som rådgiver bør vi på dette grundlag råde dem til det samme. Alligevel vil nogen af jer måske have tænkt, at Svend bør overveje at sælge, idet han har en god gevinst. Anne skal beholde aktien – "den har jo ikke flyttet sig". Det samme gælder Bent, der dog kan overveje at købe flere for på den måde at få en bedre gennemsnitskurs.
Men det er jo ikke deres købspriser, der skal afgøre, hvordan de skal vurdere aktien. Det er aktiens performance, indtjening med videre der skal afgøre dette.
Smid nøglen væk
Netop fordi vi lader os påvirke, er det utroligt svært at fastholde strategien. Der er derfor kun en ting at gøre, nemlig at lade være med at følge udviklingen løbende. Det var det råd en af verdens førende forskere indenfor investorpsykologi, Dan Ariely, gav på en investeringskonference i sidste uge.
Han har selv måttet tvinge sig til at lægge en strategi og derefter ikke følge med i udviklingen, da dette – på trods af hans store indsigt i emnet – påvirkede ham.
Jeg holdt heldigvis selv fast i strategien og efterhånden, er det tabte hentet ind igen.