Det ligger jo i selve benævnelsen "fast food". Hurtig mad. Og det at vi ikke skal vente kan anspore utålmodighed – også på andre områder!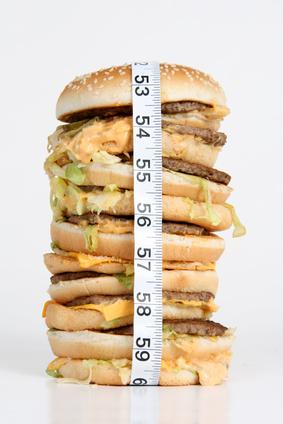 I en undersøgelse lod forskere fra University of Toronto testpersoner se billeder af fast food. Efterfølgende skulle de udføre en opgave og det viste sig at billederne af fast food fik deltagerne til at jabbe den efterfølgende opgave igennem.
I en anden opgave skulle de se to serier billeder og efterfølgende vurdere om de var lykkelige. Undersøgelsen viste at personer, der så et billede af natur i anden runde havde en tendens til at vurdere sig lykkelige – men havde man set et fast food billede i første runde, var man typisk mindre lykkelig.
Fast food gør os altså utålmodige og ulykkelige. Disse følelser kan have stor indvirkning på mange områder og det valgte man også at kigge nærmere på.
Det viste sig at stor tilstedeværelse af fast food restauranger ofte hang sammen med lavere økonomisk formåen i geografiske områder. Det kan måske også sige noget om at fast food restauranter oplever større efterspørgsel blandt mindre velhavende og derfor placerer sig i sådanne områder.
Måske man skulle gøre noget for at begrænse udbredelsen af disse kæder? 🙂
Du kan læse mere her i The New York Times eller her eller i selve analysen her.