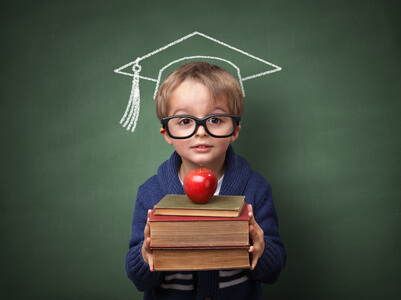 Det virker helt naturligt at undersøge om vi får noget for skolepengene – men måske er PISA-test ikke den rigtige måde at måle det på? Flere har de seneste år vist at sådanne test får lærere til at snyde således at deres elever/skoler opnår bedre resultater. Men det er måske kun i USA?
Så sent som i dag har Børsen en stor artikel med udgangspunkt i PISA test (Danmark kan spare 33 mia. kr. på uddannelse). Samtidig ruller en stor skandale i USA, hvor lærere på skoler i Atlanta indrømmer deres deltagelse i snyd og bedrag med disse tests (se for eksempel denne artikel).
Man får det man måler på er et kendt mantra – det betyder at man på skolerne risikerer at få stor fokus på testen og dens indhold. Måske ikke så meget fokus på uddannelsens indhold, men snarere fokus på at gå et godt resultat. Men er det så ikke det samme tænker du måske?
Det er det ikke, for målinger gør at vi ofte fokuserer på det kortsigtede og glemmer det langsigtede resultat!
Dan Ariely kommer med nogle gode argumenter i mod den slags tests i denne artikel Want to stop teachers from cheating?.
Jeg har tidligere skrevet om de kræfter vi – bevidst eller ubevidst – sætter i værk i når vi belønnes med bonus (se f eks denne blog Kan en bonus være for stor?). Selvom lærere ikke direkte belønnes eller honoreres for gode resultater, kan der være gode incitamenter til at fokusere. Blandt andet ranglistes alle danske skoler (se her) og hvem vil ikke gerne undgå at ligge i bunden på en liste?
Og det er nok ikke kun i USA at man kan finde ud af at snyde lidt. I hvert fald bringer Freakonomics – folkene bag bogen Freakonomics, som faktisk for mange år siden bragte det første eksempel på snyd med tests – et eksempel fra Polen på deres hjemmeside: Another Case of Teacher Cheating, or Is It Just Altruism?.