De fleste af os kan godt lide at spare penge. Det ved butikker godt, og derfor viser de ofte før- eller normalpriser i forbindelse med udsalg. Og det virker også selvom førprisen ikke er helt reel.
Jagten på tilbud kan drive os forbrugere langt. Det er formentlig ikke sjovt at skulle holde orden i Bilkas tøj-afdeling, når de kører udsalg. Vi er pjattede med at spare penge og derfor er tilbudsaviser fra mange butikker fulde af 'store besparelser' i forhold til normalprisen.
I forbindelse med sin forskning har Donald Ngwe fra Harvard Business School set nærmere på effekten af disse priser. Det beskriver han i rapporten Fake Discounts Drive Real Revenues in Retail
Interessen for området blev vakt, efter en opgave for et tøjbrand, der også drev en række outlet-butikker. De fleste tror outlets er butikker, hvor man sælger det, der ikke er solgt andre steder. Men mange brands producerer specifikke varer til disse outlets. Varer man ikke kan købe andre steder.
Alligevel påføres disse varer også en normal-pris, selvom de slet ikke har kunnet købes andre steder. Det er godt nok ulovligt i USA, men det er en praksis, der alligevel anvendes (det er også ulovligt herhjemme).
Falske priser = større omsætning
Og de har en effekt viser Donald Ngwes forskning. For hver 1 USD før-prisen er højere er forbrugerne i gennemsnit villige til at betale 0,77 USD mere for varen!
Kunder, der ofte handler i en butik, er dog mindre villige til at lægge værdi i falske før-priser. Omvendt for kunder, der sjældent handlede i den pågældende butik.
This makes me think that the fake prices are working to mislead the customers who know the brand the least, and who have the least information about the brand, into making a decision they would not have made otherwise

Donald Ngwe

Så butikker har klart en interesse i højere før-priser, for det gør os mere villige til at betale mere for en vare.
Derfor skal forbrugere huske at have fornuften med ud i butikkerne. For besparelserne er ikke altid så store, som skiltene antyder.
Du kan læse mere i Donald Ngwe's working paper Fake Discounts Drive Real Revenues in Retail her.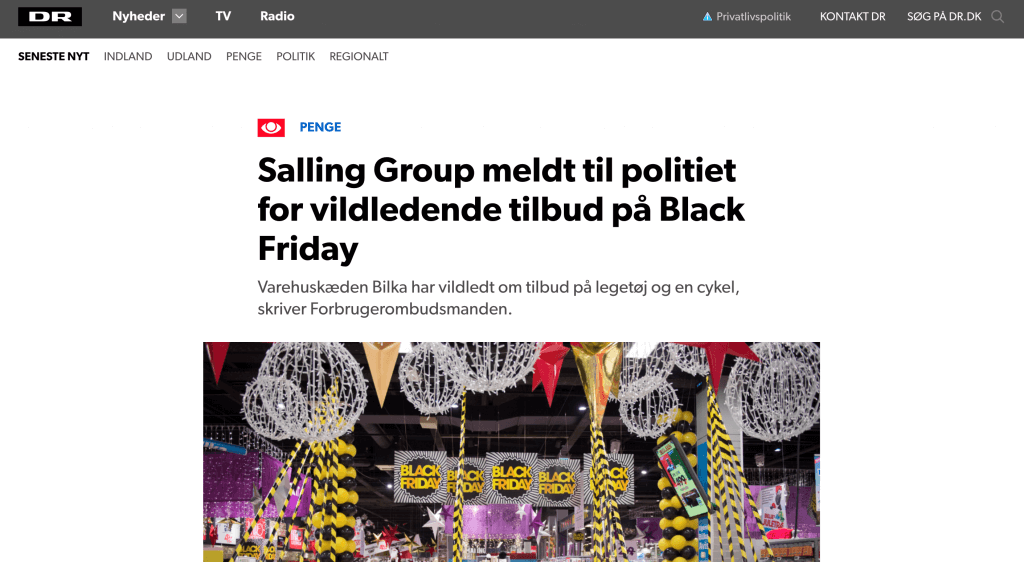 UPDATE: Dagen efter udgivelsen af denne blog, anmeldte Forbrugerombudsmanden Salling Group for vildledende markedsføring. Angiveligt havde de opgivet en før-pris, som ikke var reel. Læs her.