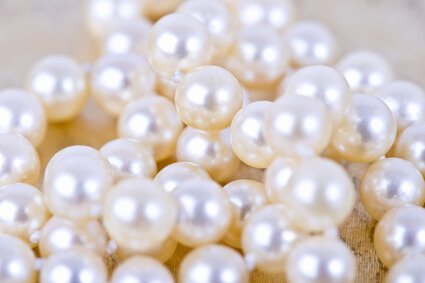 Hvad er ting egentlig værd? Man kan regne det ud på mange måder, men hvad er egentlig den rigtige værdi? Det kan være svært at afgøre, og sælgeren kan manipulere med os så vi tror værdien er højere. Dan Ariely gennemgår to gode eksempler på dette i to videoer.
Vi bruger tit at sammenligne med andet når vi skal vurdere noget – altså at lave en relativ bedømmelse. Som Einstein sagde "alt er relativt". Det er det også når vi skal vurdere prisen eller værdien af ting. Jeg har tidligere brugt dette eksempel på hvordan vi lader os forvirre når vi sammenligner:
Hvilken af de mørke cirkler er den største? Umiddelbart virker den til venstre størst, men det er kun fordi den er omgivet af grå cirkler, der er mindre end den selv. De ER lige store! Tro mig.
Læs også: Alt ER relativt
Vi gør det samme når vi skal vurdere prisen på noget. Vi sammenligner med alternativer eller noget der minder om det. Hvad er f eks en fair pris på en iPad? Da den kom frem var der ikke lige noget at sammenligne med. Så er det svært for os at vurdere værdien.
Det har Dan Ariely to gode eksempler på. Det første handler om "sorte perler". Hvad er sorte perler værd? Er de dyrere eller billigere end hvide perler. Da de var nye på markedet vidste man ikke det, men det arrangerede guldsmedene på en snedig måde.
Derfor er sorte perler dyrere.
I det andet eksempel kigger han på en låsesmeds arbejde. Når man ringer efter en låsesmed, burde opgaven umiddelbart være åbenbar: LÅS DØREN OP. Men en erfaren låsesmed fortalte Dan Ariely at det ikke altid forholdt sig sådan. Faktisk tjente han mere dengang han var dårlig til at låse døren op…..
Hans kunder var således villige til at betale mere da han tog længere tid om det. Også selvom han faktisk var dårligere.
Så husk nu at tage den fornødne tid om at udføre dine opgaver! Ellers udvander du din bundlinie…..