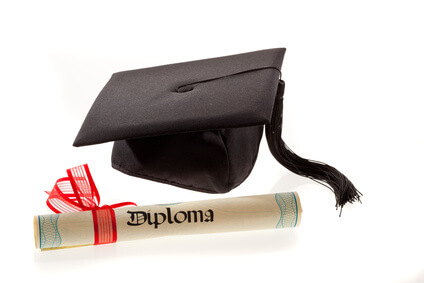 For et par år siden skrev jeg en blog om risikoen ved at alle ledere lærer de samme tekniker som vi så bruger i vore virksomheder. Dette gør at vi alle bliver mere udsatte ved uventede udsving i økonomierne da vore virksomheder i langt højere grad er synkroniserede og hænger sammen via "just-in-time", LEAN-baserede globale supply-chain systemer og hvad det ellers alt sammen hedder. Og uventede udsving har det jo med at komme – især når man mindst venter det.
Allerede i 1954 gjorde den amerikanske management guru Peter Drucker opmærksom på risikoen ved at tro at man kan lave en ledelsesuddannelse der næsten giver licens til at lede. For ledelse er noget man lærer hen ad vejen via erfaring.
MBA en massebetegnelse?
Men der er vist ikke mange der har lyttet til hans udtalelser. Business-skoler er skudt op over hele verden og i dag har mere end halvdelen af lederne i USA en baggrund fra en business-skole. I England blev 248.000 færdige med på en business-skole i 2008-2009. I et land som Indien vælter det også ud med færdiguddannede. Mere end en halv million bliver færdige på Indiens business-skoler per år.
Seneste skud på stammen er en MBA via Facebook. London School of Business and Finance udbyder en MBA via Facebook. Læs evt mere her: http://korturl.dk/1wu
Mange der ansætter ledere ser en MBA som en blåstempling – et bevis på lederevner. Måske fordi de selv har en lignende uddannelse.
Men ledelse er mange ting. Ledelse er også erfaring. Indsigt i mennesker. Mavefornemmelse. At turde tage en risiko. Og meget andet man ikke kan putte ind i teoretiske modeller eller formler.
Ledelse er også langsigtet mens mange modeller i langt højere grad er bygget på kortsigtede perspektiver. For ledere skifter jo job, så hvorfor gøre tiltag der kan komme næste leder til gode? Eller tiltag der kan belønne aktionærerne på lang sigt, når nu ens optionsordning er baseret på kortsigtet succes?
Sund fornuft
Jeg hørte forleden et foredrag af en respekteret dansk erhvervsleder. Han sagde blandt andet, at man jo var nød til at hoppe med på de nye teorier og modeller, for det gjorde alle de andre i Rotary, Lions, VL, golfklubben eller hvor man nu møder andre ledere. Men i virkeligheden handler det om at tænke langsigtet og at fokusere, sagde han.
Dette stemmer meget godt overens med udtalelser fra min nuværende øverste chef. Der er kun tre ting man skal sikre hvis man vil drive en succesfuld virksomhed:
Man skal sikre at indtjeningen stiger lidt mere end omkostningerne.
Man skal sikre at kunderne er tilfredse.
Man skal have orden i sagerne.
Om det er bank, en produktionsvirksomhed, en handelsvirksomhed, JYSK, DR eller en grillbar man driver, vil det føre til succes.
Det behøver man ikke en MBA for at kunne gennemskue.
I sandhedens interesse er jeg selv i gang med en MBA og skriver faktisk denne tekst fra skolen. Jeg prøver bare at tilsætte den viden jeg får en god sjat jysk sund fornuft. For det er ganske opløftende og givende at få ny viden – det er bare ikke den eneste løsning vi lærer på MBA. Husk det!
Denne blog er blandt andet inspireret af en kommentar af Ben Schiller på RSA Comment – se den her: http://comment.rsablogs.org.uk/2010/11/24/rise-mbas/