Efteråret er tid for løvfald og skift til vintertid. De seneste år har det dog også været sæson for avisskriverier om risiko for tomme LEGO-hylder i legetøjsbutikkerne, som Mads Kolby skriver om her.
LEGO er på mange områder en succesfuld virksomhed og jeg skal være den sidste til at belære dem om logistik og planlægning. Det ved jeg nemlig ikke noget om. Men jeg synes da det er pudsigt, at de år efter år udmelder risiko for, at de ikke kan levere til jul.
Man fristes jo næsten til at tænke, at der kan ligge noget andet bag?
Knaphedsprincippet
At der er knaphed på en vare kan øge dit salg. Det viste en undersøgelse fra 1975. Testpersonerne skulle rate to slags småkager. Den ene fra et glas med 10 kager og den anden slags fra et glas med 2 kager. Langt de fleste kunne bedst lide den sidste slags småkager. Der var dog tale om identiske småkager, men undersøgelsen viser at vi sætter større pris på noget, der er knaphed på.
Dette kaldes knaphedsprincippet (scarcity principle) og er et meget anvendt instrument til at øge salget. Man kan for eksempel lave et tilbud, der kun gælder i en bestemt periode. Eller man kan vise sit lager ved at have få eksemplarer i butikken eller angive "kun tre styk tilbage" i sin webshop.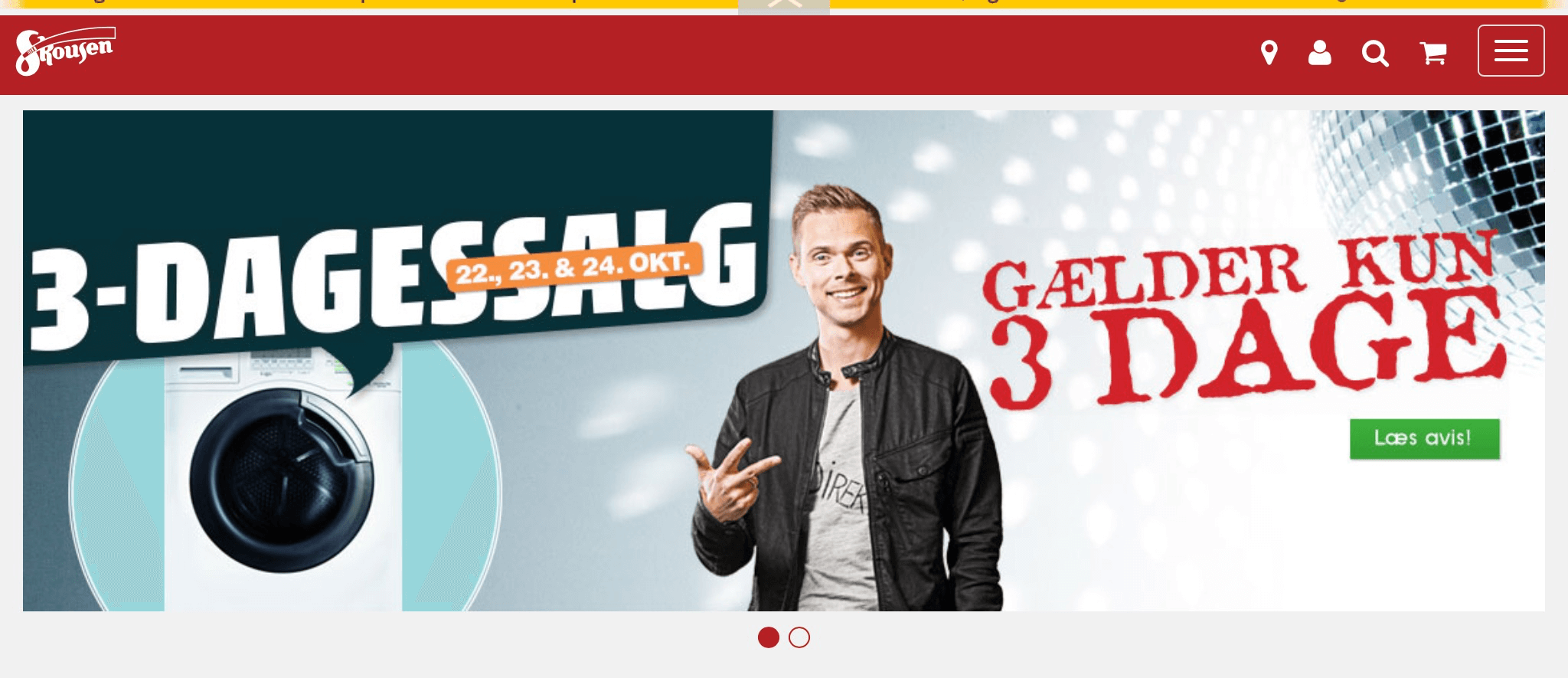 Eksempel fra Skousen med tidsperiode på et godt tilbud:
Det øger vores købelyst og vi bliver også bange for at gå glip af noget, det man også kalder FOMO – Fear Of Missing Out.
Risikofrit stunt?
Måske er det også rimeligt risikofrit for LEGO at søge at hype salget (hvis det er det de gør). Jeg tror ikke mange børns skuffelse over ikke at modtage det ønskede LEGO, kan dulmes med en forklaring om at LEGO ikke producerede nok. Ansvaret for den manglende LEGO vil de fleste børn formentlig placere hos gavegiveren. De kunne jo bare have "ageret med rettidig omhu", som en anden hæderkronet dansk virksomhed er kendt for at sige.
I øvrigt er det ikke fordi, LEGO ikke tager julen eller børnene seriøst. Det har jeg set under en rundvisning på fabrikken i Billund. I en af hallerne, hvor man pakker kasserne, hang et stort skilt af ældre oprindelse med ordlyden:
Hvis du ikke passer dit arbejde, ødelægger du et lille barns jul
Du kan læse undersøgelsen om småkager her.