Det kan være svært at gå væk fra en handel. Det kender vi sikkert alle – og sælgere ved det også godt. Derfor skal de bare have dig til at hænge på så længe som muligt. Men måske er tricket nu fundet? Tænk på et tal og bliv klogere (og få en bedre økonomi)!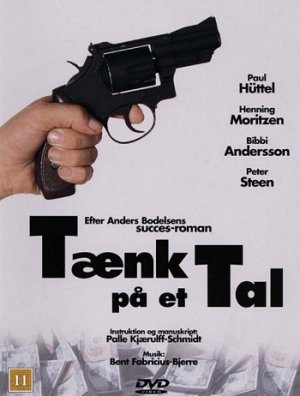 Enhver sælger ved, at vi har svært ved at sige nej og afbryde et handelsforløb. Det er derfor de så gerne vil tale med os. Det er derfor Amnestys folk på strøget er så aggresive for at få startet en dialog.
Min søn solgte for et års tid siden strøm – markeds-el eller hvad det nu hed. For at komme i kontakt med folk udenfor supermarkedet, spærrede de vejen og/eller tabte en kuglepen. For så kunne man holde folk fast. Og de forsøgte ikke når man var på vej ind i butikken. Nej, der er man for målrettede og fokuserede. På vej ud er vi mere åbne for dialog.
Deres første opgave var at få os stoppet og få en dialog i gang. "Hvor får du dit el fra?" spurgte de så. Har vi først besvaret eller stillet et par spørgsmål, føler vi nemlig nogen gange, at vi er nød til at købe. Og ofte det som sælgeren anbefaler.
Tests har dog vist at vi kan ændre dette mønster. Har man tænkt på begrebet "penge" ligefør en sådan situation, vil man formentlig tænke mere fornuftigt.
På et college lod man to grupper af studerende løse en opgave. Den ene gruppe skulle løse en slags SCRABBLE med "almindelige" ord mens den anden gruppe skulle løse en med finansielle ord.
Det viste sig, at gruppen der løste opgaven med finansielle ord, var bedre til ikke at lade sig påvirke af sælgeren.
Dette spiller måske også ind omkring forbrugsmønstret. Førnævnte søn sagde altid (da han var mindre) "du kan da bare bruge kortet" hvis jeg sagde at jeg ikke lige havde råd til det han plagede om. For når vi betaler med kort er det lidt ligesom om det ikke er rigtige penge. Det kan jeg selv falde for -har jeg kontanter på lommen, holder de lidt længere og sværere at slippe.
Det er måske en god ide at indledde weekendens shoppetur med et spil SCRABBLE – og sørge for at alle ord du skriver handler om penge! Så er der penge sparet! Kombineret med kontanter på lommen, er det endnu bedre.