Hvis vi tror noget er sundt, har vi en tendens til, at blive blinde overfor de reelle konsekvenser. Når det bare er økologisk må det være sundt, er en naturlig tanke hos mange.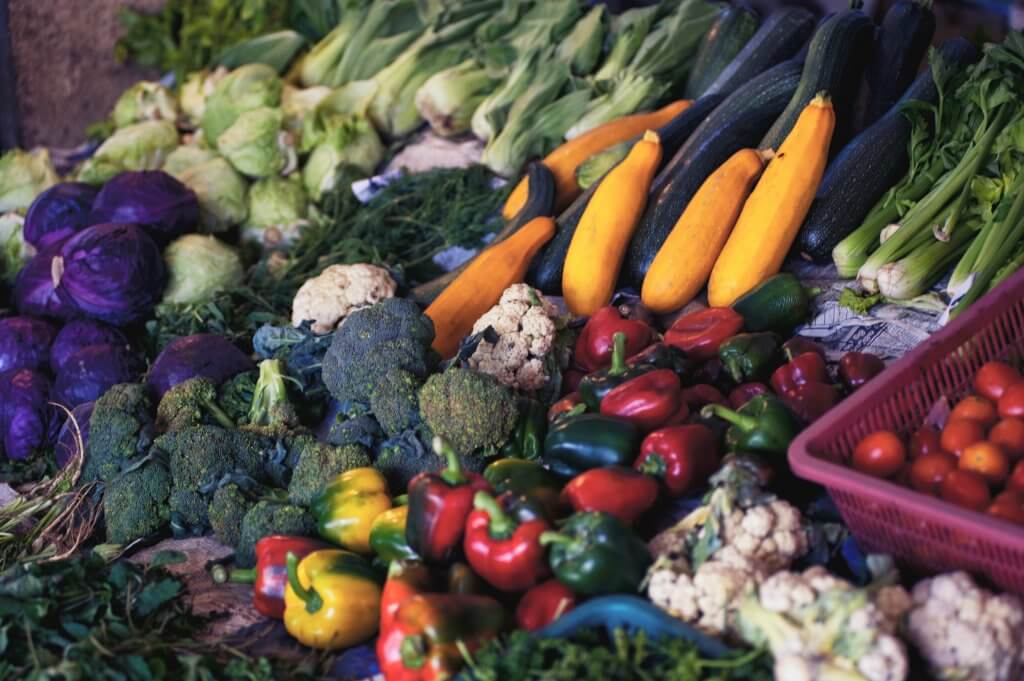 I de fleste supermarkeder er frugt og grønt det første man møder. Det virker ulogisk, da vi disse varer jo ikke er så velegnede til at ligge i bunden af kurven/vognen. Det ville være smartere at starte med mælken, der sagtens kunne placeres i bunden.
Men frugt og grønt er det første, fordi det får os til at tænke, at nu har vi været sunde og det gør det mere sandsynligt at vi også handler flere af alle de andre varer.
En lignende effekt fås via når vi tror fødevarer er "sunde". For eksempel har jeg hørt nogen sige "Jeg skal jo bare have en salat" om et besøg på McDonalds. Det lyder jo sundt, men faktisk har en salat på McD næsten lige så mange kalorier som en BigMac.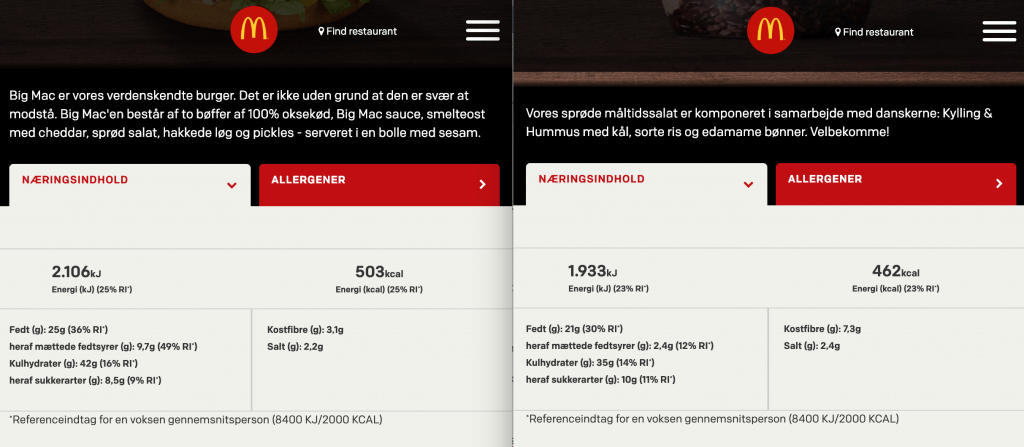 Sunde valg kan godt have mange kalorier
Det er jo sundt, og tæller ikke med som rigtig mad. Eller noget. Denne bias kaldes Health halo. Den optræder også når fødevarer er påført labels, der fortæller at de er:
Økologisk
Vegansk
Paleo
Low-fat
Gluten-fri
Brian Wansink har blandt andet fundet, at vi ofte tror low-fat er lig med få kalorier. I forsøget kiggede man på indtaget af henholdsvis en Müsli-bar og M&M. Müsli-baren giver et næsten sundt indtryk og derfor tænker man ikke nærmere over indholdet, mens vi spiser løs.*
Den kunne jeg selv (og min familie) godt falde for. En Müsli-bar eller Granola-bar er jo sund, ikk?
En anden undersøgelse kiggede på hvordan kagers navne kunne påvirke vores forbrug. Stillet overfor valget mellem en kage med et sundere navn (f eks indgik 'lite' i navnet) eller et usundt navn, valgte de fleste det sunde.
Desværre er der kun en måde at undgå at lade hjernen nare os. Vi er nødt til at kigge på næringsindholdet – også på de sunde varer – hvis det ikke skal stikke af.
*= Brian Wansink er kommet i problemer i forbindelse med hans forskning, men dette studie er ikke blandt disse. Du kan læse mere i Can 'Low-Fat' Nutrition Labels Lead to Obesity?