Vi tror ofte, at vi kan blive lykkeligere hvis bare….. Hvis bare jeg får det job. Hvis bare jeg får de bukser. Hvis bare jeg får den lejlighed. Grundene kan være mange, men de fører alle til mere lykke. Tror vi.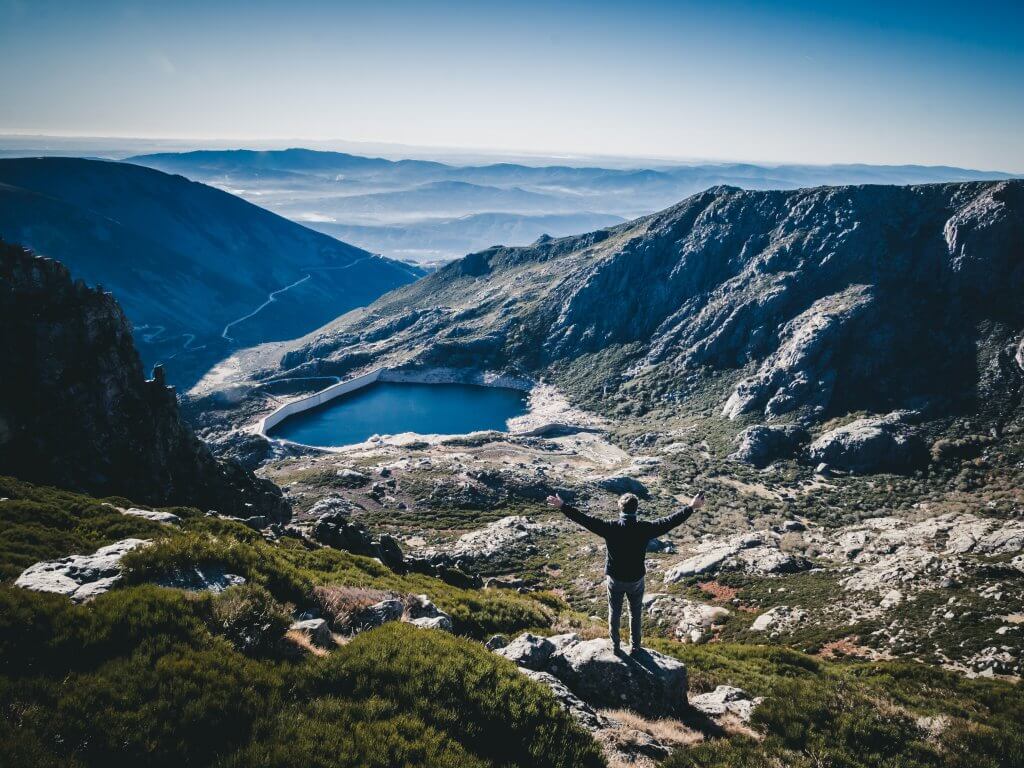 Du har sikkert selv været der. Haft et ønske, som ville føre til mere lykke, hvis bare det blev opfyldt. Hvis bare – er en ofte hørt indledning. Også om noget, der kan forekomme ganske urealistisk, som for eksempel: Hvis bare Brøndby bliver mestre…….
Men det bliver man ikke nødvendigvis lykkeligere af. Faktisk er der lavet studier omkring sport, der viser at næsten ingen bliver så lykkelige, af en sejr til deres favoritter, som man ville forvente inden kampen.
Vi overvurderer fremtidig lykke eller ulykke
Den amerikanske professor Dan Gilbert, der er ekspert i lykke, har lavet en del forskning i vore forventninger til fremtidig lykke. Tendensen er klar: vi har en tendens til at have for høje forventninger til fremtidig lykke. Det samme gælder for fremtidig ulykke, som vi også forventer vil være værre, end den så viser sig at være.
Han har blandt andet være med til at lave et studie på et amerikansk universitet. På amerikanske universiteter er det helt normalt, at man bor i værelser på universitetet – kaldes 'dorms'. Disse tildeles typisk tilfældigt inden studiestart. På det pågældende universitet kunne de studerende få værelse i 12 forskellige huse – huse der hver især havde forskellig status.
I dette studie tog man fat i 174 nye studerende ca 14 dage inden de fik deres værelse. Nu skulle de vurdere deres lykke-niveau om et år, hvis de fik et værelse i hvert af de 12 huse. Denne status skulle vurderes på en skala fra 1-7.
Helt naturligt forventede de studende, at de ville være lykkeligere i et hus med høj status og de ville være mindre lykkelige, hvis de fik et værelse i et hus med lavere status.
Ikke uventet forventede de studerende at blive mindre lykkelige i et mindre attraktivt hus end i et attraktivt. Men et år senere viste det sig, at de næsten var lige lykkelige trods de forskellige huses status.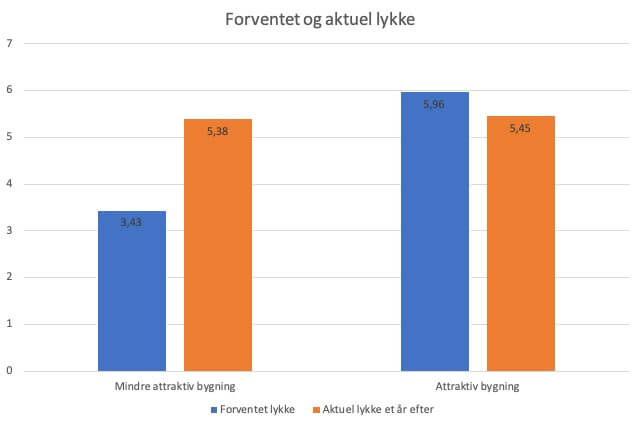 Dette kaldes affective forecasts når vi prøver at vurdere effekten af fremtidige hændelser. Et af problemerne med forudsigelser er at vi undervurderer betydningen af andre hændelser, der også sker. Vi forventer at blive ulykkelige i det mindre attraktive hus, men så får man også lige en kæreste, og så er man egentlig meget lykkelig. Eller også tror man at man bliver lykkeligere i det attraktive hus, men så smadrer man lige cabrioleten i en brandert.
Affective forecasts – predictions about their emotional reactions to future events

Timothy D. Wilson og Daniel T. Gilbert
Så næste gang du forventer, at en bestemt hændelse, kommer et sted hen eller laver et bestemt indkøb 'bare vil gøre dig lykkelig', bør du måske lige sænke forventningerne. Det er ikke sikkert du bliver helt så lykkelig som du forventer.
Læs mere:
Du kan læse mere i Affective Forecasting: Knowing What to Want eller i Location, Location, Location: The Misprediction of Satisfaction in Housing Lotteries – to rapporter som Dan Gilbert har været medforfatter til.