Nogen gange forstyrrer en mindre forstyrrelse mest. F eks kan jeg nogen gange se noget på min mobil i bilen. Den ligger måske på sædet ved siden af og så kan jeg ud af øjenkrogen se skærmen ændrer sig. Nogen gange er et en besked – andre gange blot reflektionen af noget jeg passerer på vejen. Ligegyldig hvad, fanger det min opmærksomhed og kan kortvarigt flytte mit fokus.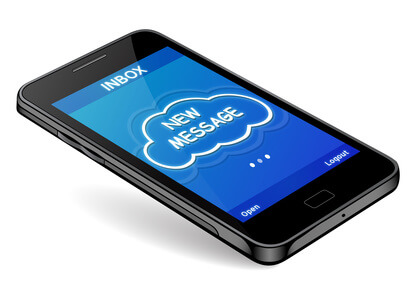 Sådanne små forstyrrelser kan have større indflydelse end det at telefonen faktisk ringer. Selvom man umiddelbart skulle tro det ville forstyrre mere. Men en undersøgelse offentliggjort i Current Biology påviser at det er de små forstyrrelser, der påvirker mest.
Faktisk ville de have forsket i noget andet på Brown University, men deres eksperiment gav i stedet svar på et andet spørgsmål.
Deltagerne i forsøget kunne opnå belønning ved at række ud efter forskelligt farvede figurer på en skærm. Samtidig blev deres bevægelser overvåget. En rød cirkel gav måske 4 cents mens en blå gav 2 cents. I næste opgave var det så andre figurer, der gav belønning.
Indgangstesen var så, at deltagerne ville blive mest distraheret af figurerne med høj belønning, men resultatet var omvendt. Det var nemlig, de figurer med lav belønning, der påvirkede deltagernes bevægelser mest.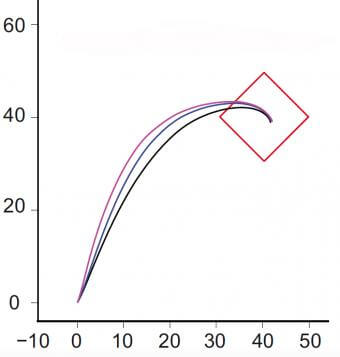 Grafen viser et eksempel på deltagernes bevægelser. Den sorte linje viser, hvordan bevægelsen er uden forstyrrende elementer. Den blå viser bevægelsen med en større forstyrrelse mens den lilla linje, viser bevægelsen med en lille forstyrrelse.
Du kan finde hele artiklen her eller du kan læse Brown Universitys egen artikel om undersøgelsen her.
Fjerner koncentrationen

At forstyrrelser fra telefonen også kan påvirke vores evne til at performe, viser en anden undersøgelse. Her skulle deltagerne svare på en række spørgsmål eller løse nogen opgaver. I forløbet blev de forstyrret af en telefon – enten ved at den ringede eller modtog en besked. Efterfølgende blev deltagerne dårligere til at løse opgaverne.
Undersøgelsen er offentliggjort i Journal of Experimental Psychology: Human Perception and Performance og du kan læse mere om resultaterne her.
Så måske det vil være en god ide at sætte mobilen på lydløs næsten hele tiden?