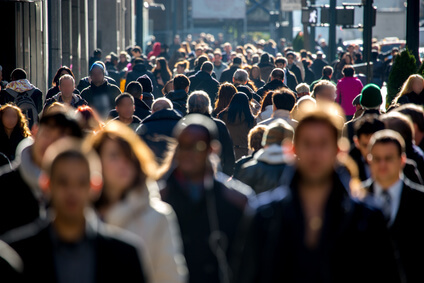 Hastighed er en større og større faktor på de finansielle markeder. En chip er udviklet til at kunne lave en handel på 0,000000074 sekund – så kan mennesket ikke følge med længere.
Blandt andet det forsker fysikeren Neil Johnson i på University of Miami. Han har kigget på handler fra 600 markeder og er noget overrasket over resultatet. Udsvingene på de enkelte handler er væsentligt større, end når man sammenligner med "de handler mennesker generer". I de menneskelige markeder bevæger priserne sig som en fraktal, med mønstre, der strækker sig over dage, uger, måneder og år med en hvis gentagelse. Men de computer-genererede handler opfører sig altså ikke menneskeligt, ifølge Neils forskning.
You see a lot more homogeneity at the sub-second scale than we see above 1,500 ms
I takt med at anvendelsen af computerhandler stiger, må vi altså kunne forvente større volatilitet på kort sigt.
Du kan høre ham fortælle mere om det og om anden forskning han har lavet her. Det er lidt nørdet:
I øvrigt er der en artikel om emnet her og et papir han har udgivet med andre her.