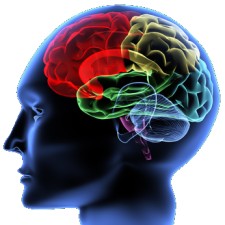 Vi har efterhånden vænnet os til at have adgang til alle mulige informationer hele tiden. Nyheder, sport, informationer om venner og familie – ja stort set alt vi vil vide, kan vi få leveret på en skærm i realtid. Udover at det gør os tilbøjelige til at have svært ved at gå i dybden gør det os måske også afhængige.
Vi går alle sammen rundt med et lille narkotika-værksted i hovedet, hvor vi producerer stoffet DOPAMIN. Dopamin bruger vi i en række forskellige sammenhænge og man er fortsat i gang med at afdække alle funktionerne. Men vi bruger det blandt andet til at belønne os selv. Det kan være hvis man vinder en konkurrence. Hvis man spiser. Eller hvis man er social. Generelt når vi gør noget kroppen anser for godt for "artens overlevelse" – også selvom det faktisk ikke er godt i alle former.
Dopamin giver en form for rus og er vanedannende. Forskning har desuden påvist at der er forskel mellem kønnene på anvendelsen af dopamin. Drenge anvender dopamin mere end piger i forbindelse med konkurrence. I et forsøg lod man deltagerne spille et simpelt computer-spil mens man scannede deres hjerner. Drengene var meget med belønning med dopamin når de vandt mens pigerne var mere tilbageholdende. Måske er det primært derfor det er drenge (og mænd) der gambler og bliver online-investorer?
Når vi er online og følger med belønner vi også os selv med dopamin. En gruppe forskere har derfor kigget på om medier og sociale medier er vanedannende. Studerende flere steder i verden har deltaget i et forsøg, hvor de ikke måtte være online i 24 timer.
Umiddelbart en overkommelig opgave, men er det nu også det? Kunne du undvære nettet og mobilen i 24 timer?
Det kunne deltagerne ikke. Af de 1000 deltagere fra 10 forskellige lande var langt de fleste nød til at opgive at undvære nettet i 24 timer.
Desuden mindede deres tilbagemeldinger meget om de tilbagemeldinger man får fra narkomaner på afvænning. Manglende motivation, fysisk påvirkning af kroppen og lignende var nogle af tilbagemeldingerne.
Så der er måske flere forklaringer på, hvorfor vore teenagebørn er svære at få til at lade mobilen ligge eller logge af nettet – hvad enten de er i gang med et spil eller på Facebook.
Jeg har selv planer om at gøre forsøget, så i Påsken har vi aftalt net- og mobilfrihed hjemme hos mig (altså de voksne, tror ikke min teenagesøn vil være med). Gad vide hvordan det kommer til at gå?
Du kan læse mere om dette spændende forsøg her: http://theworldunplugged.wordpress.com/