Hvis du er som de fleste hader du at vente. Om det er load af en hjemmeside, opstart af en computer eller telefon, kæresten, der ikke er færdig, eller for eksempel et trafik lys, så bryder vi os ikke om ventetid. Slet ikke hvis vi ikke selv kan gøre noget i situationen.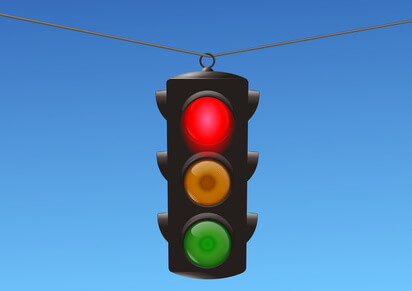 Jeg har lige været på charter med min kæreste. Det giver masser af risiko for ventetid, hvilket vi blandt løb ind i, da vi trætte og udmattede nåede frem til Rhodos lufthavn. Vores kufferter var naturligvis langsommere end os til at nå frem transportbåndet. Alle stimlede tæt sammen om transportbåndet og det var svært at danne sig et overblik. Jeg valgte at holde mig lidt i baggrunden, hvilket min kæreste mente var en dårlig strategi. Jeg skulle tættere på båndet. Jeg er rimelig sikker på det ikke ville hjælpe på hastigheden, især fordi båndet var tomt det første stykke tid.
I Houston har man derfor forlænget den tid det tager passagerer at nå frem til bagagebåndet. På den måde opleves ventetiden kortere – også selvom man faktisk har ventet lige så lang tid.
Sådan har vi det også i trafikken. Især to lyskryds i Kolding leger med min hjerne. Jeg har engang fået forklaret at disse lyskryds reagerede på lys, hvorfor det skulle skifte til grønt hvis forlygternes lys ramte lyset. Derfor blinker jeg med forlygterne (lang lys – kort lys) når jeg nærmer mig disse lys. De skifter – men måske ville de også gøre det alligevel?
Det vi ikke kan lide er når vi føler vi ikke har kontrol over ventetiden. Hvis vi ikke ved hvor lang tid vi skal vente. Derfor kan følelsen af kontrol få os til at opføre os pænere i trafikken. Angivelse af at lyset skifter om 30 sekunder, får flere fodgængere til at afvente at lyset skifter, fremfor at være crime-riders og gå mens lyset er rødt.
På samme måde kan det hjælpe at have monteret knapper i en fodgængerovergang. TRYK HER og afvent signal står der. Men måske virker knappen slet ikke? Ifølge Youre Not So Smart virker mange knapper i det offentlige rum slet ikke. De er der blot for at gøre din ventetid mere tålelig.
I øvrigt fik vi rimeligt hurtigt fat i vores kufferter. Det hjalp ikke at stå tættere på bagagebåndet, men tror stadig Hertuginden (=min kæreste) mener jeg gjorde for lidt….
(Inspireret af Io9)