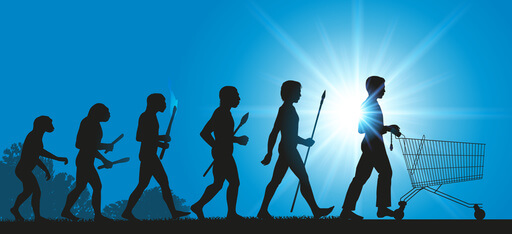 Hvis du vil høre mere om os som forbrugere er her en enestående mulighed. Professor Gad Saad besøgte nemlig Joe Rogan forleden og deltog i hans podcast The Joe Rogan Experience.
Det er der kommet en 2 1/2 times samtale ud af. Og de kommer langt omkring.
Gad Saad er professor på John Molson School of Business i Canada og forsøger at kombinere evolutionspsykologi med marketing og forbrug. Det har han blandt andet skrevet bogen The Consuming Instinct om.
Joe Rogan er komiker og ikke bange for at spørge dumt. Det gør at det måske bliver lidt fladpandet, til gengæld er det til at forstå. Se med her:
Du kan også høre det som podcast – find det her. Så kan du tage den med i bilen eller på løbeturen.
God fornøjelse!