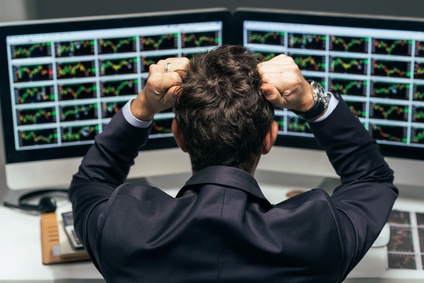 Faste læsere er nok ikke i tvivl om, at jeg tror på at følelserne styrer markederne. Det er jeg ikke ene om – det svære er bare at måle hvad markedets følelser er lige nu.
Det har de et bud på hos Centre for the Study of Decision-Making Uncertainty hvor David Tucket er professor. Her har de taget en database med finansielle nyheder og analyseret på indholdet. De har defineret en række positive og negative ord og mener at kunne påvise en sammenhæng til markederne.
Når nyhederne er meget positive er markederne det også – og vice versa. Denne graf viser eksempelvis en stor sammenhæng i USA mellem deres indikator og det såkaldte VIX-indeks (også kaldet frygtens indeks):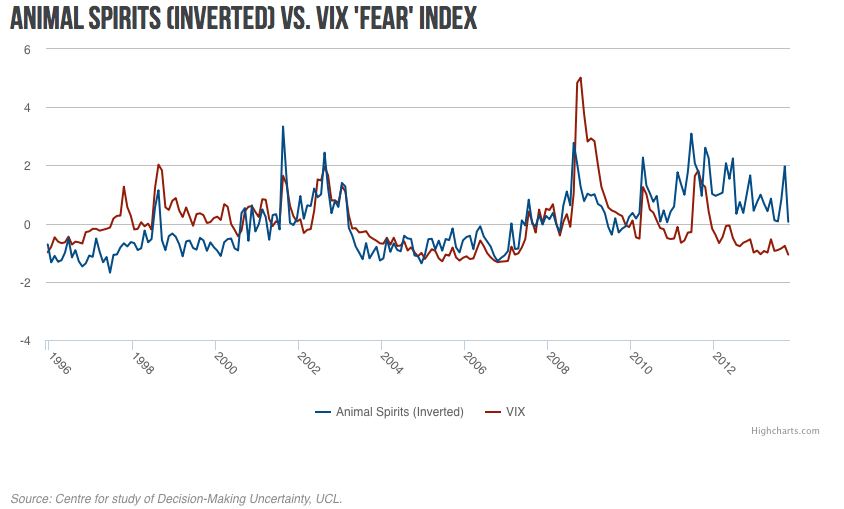 Analysens resultat – som dog ikke er signifikant – overrasker mig lidt, da jeg næsten troede sammenhængen ville være omvendt. Altså at nyhederne er meget positive når markederne vender og omvendt. Tesen bag denne teori er, at når alle er positive så har alle købt. Hvem skal så købe?
Du kan læse mere om undersøgelsen her.