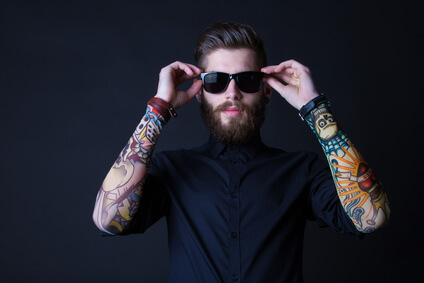 Nogen gange falder jeg over forskning, jeg synes er for fed til at være sandt. Som for eksempel, dette hvor man forsøger at sætte hipsters – eller kontrære – på formel. Som forskerne indleder med at sige:
In such different domains as statistical physics and spin glasses, neurosciences, social science, economics and finance, large ensemble of interacting individuals taking their decisions either in accordance (mainstream) or against (hipsters) the majority are ubiquitous. Yet, trying hard to be different often ends up in hipsters consistently taking the same decisions, in other words all looking alike.
Se dette er også interessant udenfor modeverdenen, da mange aktører i den finansielle – såvel som andre erhvervscirkler – forsøger at være som hipsters. Forsøger at være unikke. Og derfor ender med at gøre som alle andre, hvis konklussionen fra Jonathan Touboul fra The Mathematical Nueroscience Laboratory på College de France står til troende.
Læs også Vi er flokdyr – for vi har svært ved at skille os ud!
Jeg tør godt indrømme jeg ikke forstår det hele i artiklen, men det skal da ikke udelade mine læsere for at få adgang til et stykke forskning, på tværs af mange discipliner. Konklusionen er:
Individer, der tager beslutning i opposition til flertalet, ender med at agere som en gruppe, hvis man tager højde for forsinkelserne i kommunikationen mellem dem.
Du kan læse artiklen her.
Og vælger du ikke at læse dette, for at være kontrær, så ved du jo heller ikke at du faktisk risikerer at være mainstream!
(via Bjarne P Tveskov på Twitter)