Finanskrisen har ændret vores syn på forbrug og opsparing. Det er blevet in at sætte tæring efter næring og ikke leve for lånte penge. Faktisk vil mange gerne have en buffer stående, så man kan klare uforudsete udgifter.
Det er fornuftigt, men desværre sparer mange op på konti i stedet for at sætte pengene på arbejde. Det nuværende renteniveau betyder, at de fleste konti giver nul i afkast. På trods af denne situation er danskernes indestående i banker vokset med 16 % siden marts 2016, og er nu oppe over 900 mia!
Også risiko ved kontant
Mange foretrækker måske kontoen for at undgå risiko. Men desværre undgår man ikke helt risiko ved at gå kontant. For man har stadig risikoen for ikke at få (nok) i afkast. Faktisk bliver pengene mindre værd, da vi stadig har inflation (selvom den er begrænset til 0,9 % i øjeblikket).
Men man kan nemt overvurdere risiko – det kan du læse mere om om lidt.
Investering behøver ikke være svært
Mange finder også, at investering er svært. Det er det også – ligesom alt andet man ikke har prøvet før. Men det behøver nemlig ikke være svært, hvis man følger nogle simple regler. Dem skriver jeg om lidt senere.
Samtidig kan disse regler hjælpe dig med at undgå de største fejl som investorer. Her er et par af de typiske fejl:
Bange for risiko
Som nævnt tidligere er vi bange for risiko. Det betyder også, at det kan virke attraktivt at stå kontant, for så kan pengene da ikke falde i værdi.
Men det med risiko har også noget med oplevet risiko at gøre. Og den er sikkert større efter finanskrisen, hvor man måske kan være tilbøjelig til at starte en dialog om risiko med ord som:
"Du vil da ikke tage nogen risiko, vil du?"
Bare måden dialogen om risiko foregår på kan have stor betydning for den profil man vælger. Det kan man illustrere med dette dilemma:
Hvad vil du helst?
Gevinst
Få 100 % chance for at vinde 80,000
Få 80 % chance for at vinde 100,000 og 20 % chance for ikke at vinde noget
Tab
Få 100 % chance for at tabe 80,000
Få 80 % chance for at tabe 100,000 og 20 % chance for ikke at tabe noget
Selvom de to situationers dilemma er ens – bortset fra fortegnet på resultatet – vælger vi typisk ret forskelligt:
Gevinst
79 % vælger det sikre
21 % vælger det usikre
Tab
19 % vælger det sikre
81 % vælger det usikre
Dette skyldes, at vi har tabsaversion og får os til at vælge mere sikkert omkring afkast. Måske derfor så mange står kontant?
Handler for meget
Hvad er det bedste at gøre ved straffespark som målmand? Der er sikkert mange svar på det spørgsmål, men statistik fra VM indikerer at det bedste er at blive stående!
Det samme gælder når man investerer. Det bedste er at blive stående (altså at være investeret) hele tiden. Desværre har mange (især) mænd svært ved det.
Det fører til flere køb og salg, og desværre tjener mænd ikke på det. Nylig dansk statistik indikerer, at kvinder får bedre afkast bl a fordi de ikke køber og sælger så meget.
Overvurderer det netop hændte
Forestil dig at du kører en tur i bilen. I modsatte side ser du en motorcykelbetjent. Hvad gør du?
Hvis du ligner mig (og de fleste jeg har spurgt) tjekker du lige, hvor hurtigt du kører (og løfter foden fra speederen).
Men det er ikke nødvendigvis logisk, for politiet kører ikke nødvendigvis i flok. Men vi har en tendens til at tro, det der lige er sket vil gentages. Derfor troede mange efter finanskrisen, at vi snart ville ramme en ny finanskrise.
Er du investor og rammes vi så af uro – som vi gjorde sidste år – kan der være en tendens til at vi bliver nervøse og måske drosler risikoen ned i vores portefølje. Det lyder som en god ide, men fordi det lige har været uroligt, behøver et jo ikke fortsætte med at være uroligt på markederne?!?!?!
Lav en strategi
For at undgå disse fejl skal du starte din investering med at lave en strategi. Den behøver ikke være sofistikeret, men jeg vil foreslå at du skriver den ned. Gør sådan her:
Læg en strategi

Indeholder svar på disse spørgsmål:
Hvad investerer jeg i?
Hvad er min tidshorisont?
Hvad er min risikoprofil (for eksempel fordelingen mellem aktier og obligationer)?
Hvad skal der til, før jeg må ændre strategien?
Der er masser af inspiration på nettet til at komme rundt om disse spørgsmål. Man kan også tage tests hos June eller Nora, som jeg nævner nedenfor.

Kig væk fra markedet

Du har allerede lagt strategien og behøver ikke følge med i markedet. Det sikrer at du ikke bliver grebet af 'de hysteriske finanskællinger' og deres mange kommentarer til de finansielle markeder.

Rebalancer med jævne mellemrum

Den lagte strategi kan 'skride' over tid. Har du købt aktier for 50 % og aktier stiger, vil du på sigt have for mange aktier i din portefølje. Omvendt, hvis aktier har et dårligt år.
Du skal derfor gennemgå din portefølje og bringe den tilbage til udgangspunktet. Sælge aktier efter gode år og købe dem efter dårlige år.
Derved sælger du dyrt og køber billigt, hvilket er et de fleste ønsker, når de investerer.

Følg strategien

Det vigtigste og sværeste punkt at følge. For du kommer til at høre om fantastiske investeringsmuligheder, som ikke er med i din strategi, eller om 'stigende risiko' og deraf følgende forslag om reducering af risiko.
LAD VÆRE! Al historik viser tydeligt at det vigtigste er at være investeret i markedet.
Det kan du blandt andet læse lidt om nedenfor, for renters rente-effekten hjælper dig i mål!
Kom i gang – renters rente-effekten
Med en kontorente på 0,- i de fleste banker, er det rigtig dumt at spare op på en konto. For så får man ikke glæde af renters rente-effekten.
Ved 5 % i årligt afkast tager det kun 14 år at fordoble din investering. Det giver altså mulighed for at du kan fordoble din formue flere gange i løbet af livet HVIS DU ALTSÅ KOMMER I GANG I GOD TID!
Det så Albert Einstein også og hans skulle efter sigende have sagt:
"Compound interest is the eighth wonder of the world. He who understands it, earns it … he who doesn't … pays it."

Albert Einstein
Du kan høre investeringskommentatoren Josh Brown forklare mere om renters rente i denne video fra CNBC:
Så det gælder bare om at komme i gang – også selvom du ikke har en formue stående på kontoen.
Jeg er en varm tilhænger af, at de fleste har brug for hjælp til at investere, og jeg mener, at investeringsforeninger er rigtig god måde at investere på. Man skal naturligvis være opmærksom på omkostningerne, men der er mange fordele ved at have professionelle til at pleje sine investeringer.
Her er tre gode danske muligheder for at spare op og samtidig få et afkast i foreninger. Samtidig starter man med at vælge en strategi, og man behøver ikke selv være involveret – hvilket fører til at du undgår de tidligere nævnte fejl:
Tre veje til simpel investering
Du kan selvfølgelig gå i banken, men der er også disse tre apps, der kan få dine penge på arbejde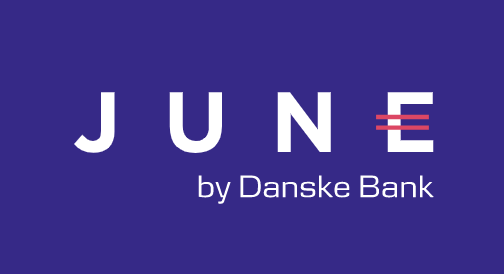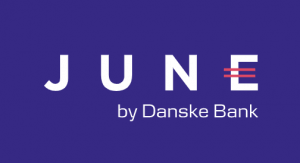 June
Danske bank
Danske Banks June var den første robot-rådgiver på det danske marked. Investerer i ETF'er og man kan lave løbende indbetalinger fra 100 kr per måned.
Læs mere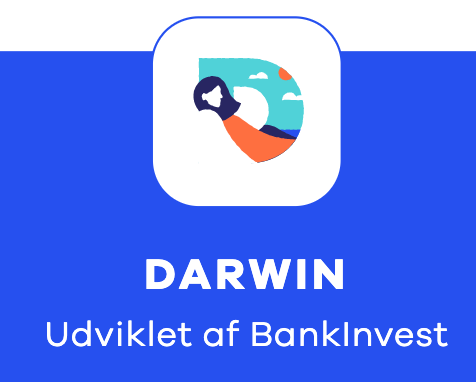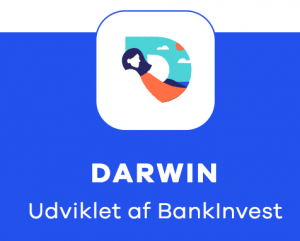 Darwin
Bankinvest
Du vælger mellem 4 porteføljer og skal være kunde i et tilknyttet pengeinstitut. Investerer vi investeringsforeninger og du kan opspare fra 1.000 kr per måned.
Læs mere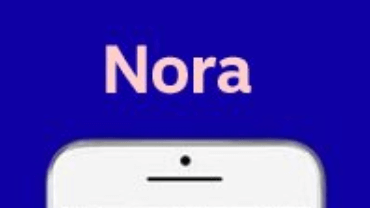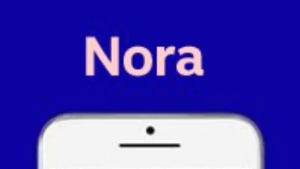 Nora
Nordea
Nora er en robotrådgiver, der foreslår en formuesammensætning. Du bliver kunde i Nordea og du kan spare op månedligt fra 100 kr.
Læs mere
Disclaimer: Jeg får ikke nogen penge eller anden kompensation for at beskrive disse tre løsninger!