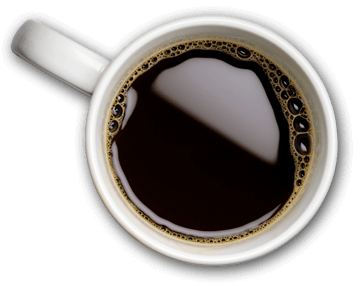 Som mange andre sætter jeg også pris på en god kop kaffe. En ny undersøgelse viser at der også helbredsmæssigt er god grund til at nyde en kop kaffe – i hvert fald for kvinder.
Du har sikkert tit hørt at kaffe ikke er sundt. Blandt andet indholdet af koffein er ofte blevet forbundet med at være usundt, men der er gode ting ved kaffen.
Det er en umiddelbar konklusion på en stor undersøgelse af +50.000 kvinder i USA. De er blevet undersøgt over en periode fra 1996-2006 og blandt andet indgik deres kaffe-forbrug.
I Archives of Internal Medicine bringes konklusionerne fra undersøgelsen:
Jo mere kaffe, jo mindre sandsynlighed for depression!
De 20% der drak mest kaffe havde 20% mindre sandsynlighed for at få en depression.
Undersøgelsen viser desværre ikke hvorfor det forholder sig sådan. Andre undersøgelser har vist at koffeinen påvirker hjernen – blandt andet kan koffein have en positiv effekt i forhold til Parkinsons – og det er muligvis derfor det påvirker i forhold til depression.
I USA – hvor undersøgelsen stammer fra – får ca. 20% af alle kvinder en depression på et eller andet tidspunkt. Det er dobbelt så mange som hos mænd. Undersøgelsen indikerer at
2-3 kopper daglig kaffe mindsker risikoen med 15%
mere end 4 kopper mindsker med 20%
Desværre er der blot tale om påvisning af en sammenhæng. Denne sammenhæng kan ved nærmere undersøgelser vise sig at være ikke-significant eller skyldes noget andet. Så denne blog eller undersøgelsen er ikke en opfordring til uhæmmet indtag af kaffe!!
Du kan læse mere her.