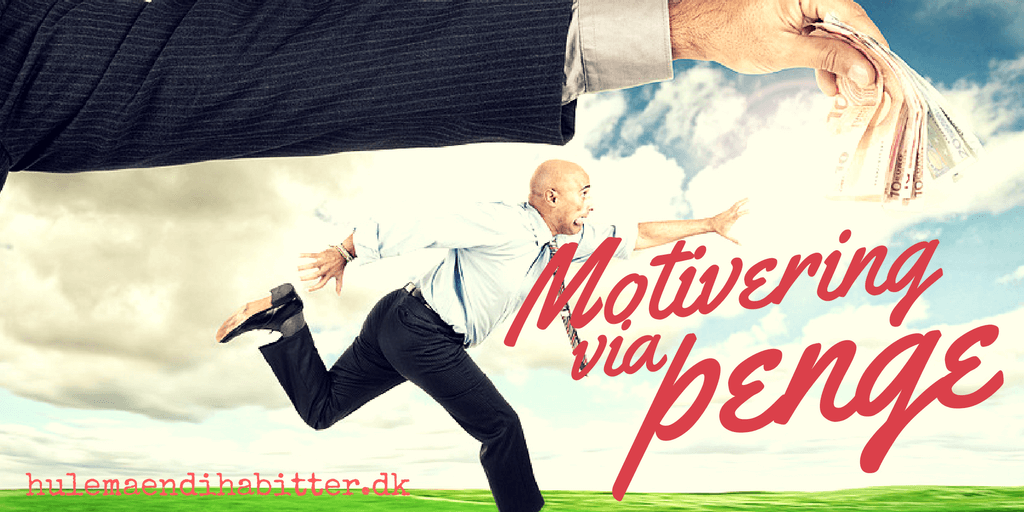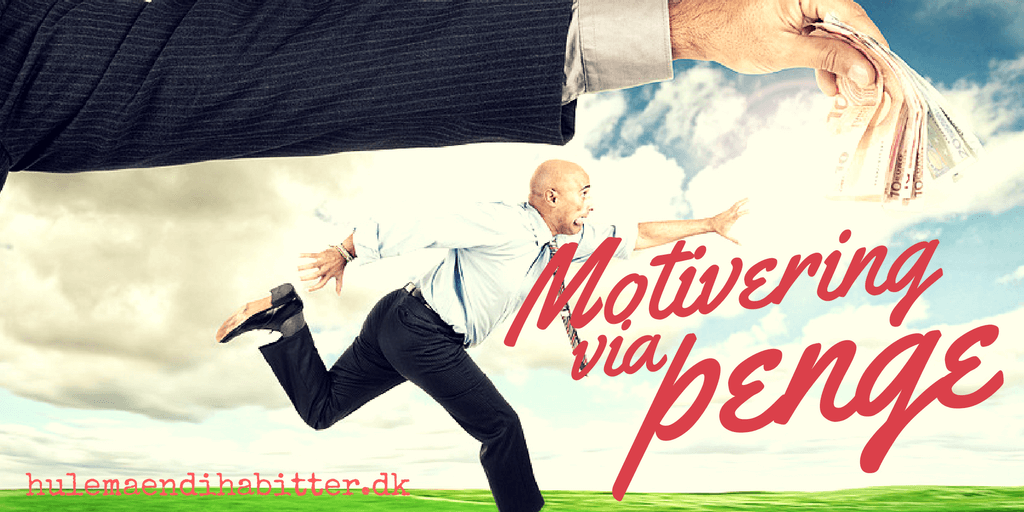 De fleste har noget de burde lave mere af og andet de burde lave mindre af. Begge dele kan være svært at finde motivationen til. Men måske kan vores indbyggede tabsaversion hjælpe?
For de fleste gør det dobbelt så ondt at tabe penge som det gør godt at vinde. Man skal altså vinde 200 kr for at få den samme følelse som et tab på 100 giver. Du kan læse mere om tabsaversionen i dette indlæg.
Brænd en 1.000-kroneseddel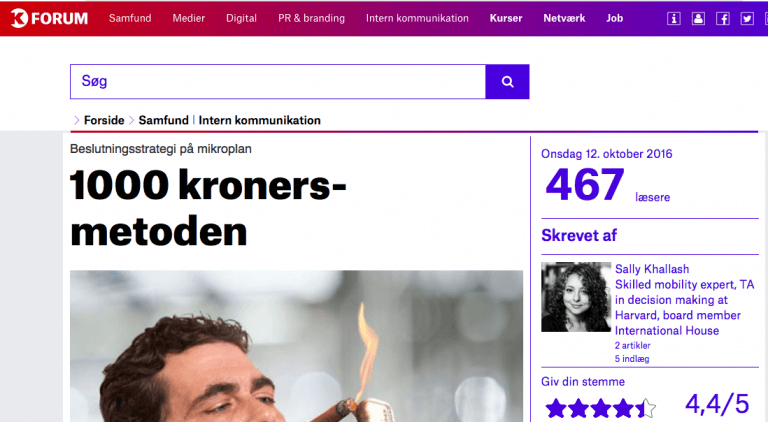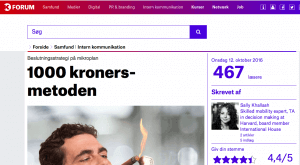 Viden om dette kan man bruge til at motivere sig selv eller andre. For eksempel har de et forslag om afbrænding af penge ovre på Kommunikationsforum for at ændre vaner. De foreslår blandt andet at man hooker sig på tabsaversionen via denne metode:
1. Vælg, hvilken rutine du vil arbejde med. For eksempel at gå i træningscentret, besvare dine e-mails, etc.
2. Sæt tid af. I din kalender skal du afsætte et specifikt tidspunkt af til at udføre rutinen i. Ellers bliver det ikke gjort.
3. Find en 1.000-kroneseddel. Andre beløb vil også virke, men det skal være et beløb, som du vil hade at miste.
4. Find en lighter.
5. Køb en vægkalender, og placer den et sted, du ser flere gange om dagen.
6. Tape pengesedlen til den specifikke dag, som du har afsat til rutinen, og læg lighteren et synligt sted nær kalenderen.
Kommer du så frem til datoen UDEN at have opfyldt målet skal du sætte ild til 1000 kronesedlen.
Du kan læse hele bloggen Beslutningsstrategi på mikroplan: 1000 kroners-metoden her.
Tabsaversion og motionscentre
Man behøver dog ikke gå så vidt til værks. For eksempel har amerikanske GymPact forsøgt at bruge tabsaversionen for at motivere deres medlemmer til at dyrke motion. Her laver man en aftale om en træningsmængde og man får efterfølgende bøder hvis man ikke træner som lovet. Det er dog ikke nok med det, for de samlede bøder fordeles efterfølgende blandt de fremmødte.
På den måde får man dobbelt-tabsaversion ved ikke at møde op. Man skal betale OG man går glip af præmien.
Læs mere om GymPact her:
https://hulemaendihabitter.dk/traen-eller-betal/
Træn meget og få rabat
Virksomheder kan også bruge vores tabsaversion til at optimere. Det har jeg oplevet i mit eget crossfitcenter, Crossfit Pitstop. Her har man i flere omgange søgt at få nye medlemmer via et tilbud på SweetDeal. Træn tre måneder for 49,-. Der er tale om et godt tilbud, da et medlemsskab koster 399 per måned!
Men der er ingen commitment i det! Det er så billigt at man mentalt tænker "det er jo lige meget med træningen". Man lokkes ikke til at træne og mange opsagde efter tre måneder stort set uden at have trænet.
Pitstop fik ikke et nyt aktivt medlem, der har lyst til at betale den månedlige opkrævning og være en del af Crossfit Pitstop.
Eric og Stas har derfor lanceret nye SweetDeal-tilbud: Tre måneders medlemsskab for 1 krone, hvis du træner ti gange den første måned.
Du kan få tre måneders medlemsskab for 1 krone – det ville normalt koste 1.197! Du får en ret stor besparelse!
Du SKAL dog træne ti gange den første måned for at få tilbuddet til 1 krone. Træner du ikke ti gange den første måned, risikerer du altså at gå glip af (eller tabe) en rabat på 1.196!
Ti gange på en måned er ca 2 gange ugentligt og det vil betyde at de nye medlemmer kommer i gang og får et bedre grundlag at vurdere eventuelt fremtidigt medlemskab på. Måske er ti gange træning endda nok til at blive hooked på denne træningsform?