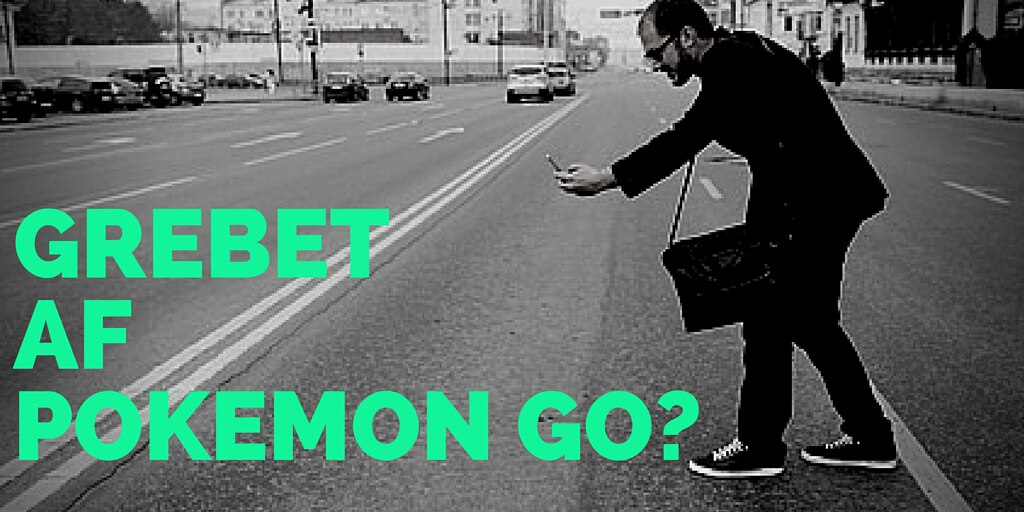 Sommeren 2016 vil formentlig blive husket for endnu et år med dårligt sommervejr i Danmark. Men den vil nok også blive husket for sommeren hvor Pokemon GO dillen ramte landet.
Børn i alle aldre har kastet sig over spillet og det har fået både medier og investorer til at gå amok. Den store interesse fik nemlig Nintendo – aktien bag Pokemon – til at stige kraftigt og efterfølgende falde igen.
Personligt er jeg ikke gået i gang. Jeg har nemlig forsøgt at undgå spil siden jeg i slutningen af 80'erne blev afhængig af Leisuresuit Larry in the Land of the Lounge Lizards (bortset fra en kort periode med Tetris) da jeg oplevede at blive opslugt af spillet.
I Pokemon GO skal man fange de forskellige Pokemons. Det gør man så ude i virkeligheden – og måske endda sammen med andre. Spillet har dermed ramt forbrugerne på en række områder:
Kendte figurer (i hvert fald er de kendte for millenials og deres forældre)
Blanding af virkelighed og fiktion
Belønning
Belønning
I Pokemon GO bliver man belønnet på forskellig måde. Dels rykker man et level op, når man har fanget nok Pokemons. Men samtidig er der også noget uforudsigeligt, for man ved aldrig hvornår man møder de forskellige Pokemons.
Derfor får man lyst til at tjekke spillet igen og igen – der kunne jo være sket en ændring – og opsøge nye lokationer. På samme måde som man lige skal tjekke mail eller Facebook for at se om der er en opdatering.
Kombinationen af kendt og variabelt belønningsinterval er genialt, fordi det trækker på forskellige mekanismer til at være aktiv i spillet. Og man ved jo, at lige om lidt er der et nyt level.
Neurons Inc fra København har kigget nærmere på hvordan Pokemon GO påvirker hjernen. Thomas Zoëga Ramsøy og hans folk har kigget nærmere på hvordan vi påvirkes – se med her:
De har lovet en mere fyldig forklaring, men den er endnu ikke udgivet. Læs med her, hvis du vil lære mere når forklaringen kommer: Neurons Inc.
Styrken i dillen
Det bliver spændende at se styrken i Pokemon GO. Vil folk fortsætte med at spille Pokemon GO?
Her kan den store fokus og interesse faktisk godt virke negativt, for hvem gider spille et spil som ens forældre eller ens lærer spiller? Eller måske endnu være, ens lillebror eller lillesøster? Hvor nedern er det lige?
Samtidig har jeg også set flere forsøg på at kommercialisere Pokemon GO. For eksempel cafeer der foreslår at man leder efter Pokemons hos dem.
For selv om vi rigtig gerne vil høre til vil vi også gerne være originaler. Det kan måske gøre det un-cool at spille Pokemon GO ret hurtigt.
(Faste læsere ved godt at når man prøver at være original er man også uoriginal, fordi så mange gør det på samme tid. Som for eksempel alle dem, der ligesom jeg, ikke gider Pokemon GO.)
SE OGSÅ:
https://hulemaendihabitter.dk/spil-kan-mindske-trang/
https://hulemaendihabitter.dk/sociale-medier-og-dopamin/
https://hulemaendihabitter.dk/vore-teenagere-er-blevet-screenagere/