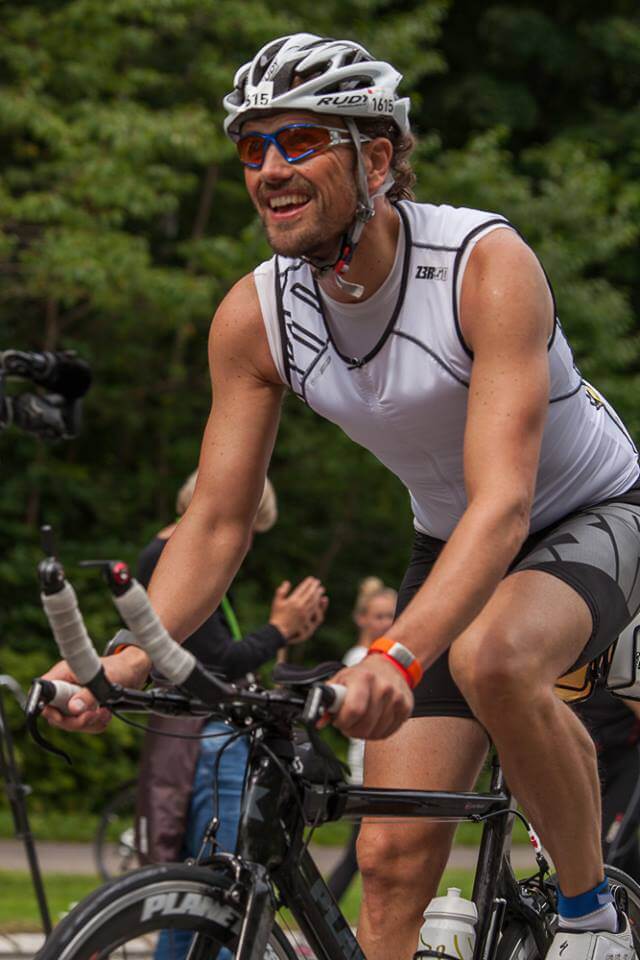 Som triatlet, der bruger relativt mange timer på træning, er det rart at læse Erik Postma's seneste indlæg i Biology Letters. Det indikerer nemlig at det ikke kun er godt for formen med al den træning. Det er også det tøserne vil ha'!
Forfatterens indgangsvinkel til opgaven var "Females often prefer to mate with high quality males, and one aspect of quality is physical performance." Eller på dansk: Jo bedre form en mand er i jo flere kvinder vil have ham.
Påstanden undersøgte Postma via cykelryttere fra Tour de France idet han tog billeder (kun af deres ansigter) af 80 af deltagerne og lavede en afstemning på Fluidsurveys, hvor han bad en gruppe kvinder vurdere dem på en skala fra 1-5.
Derefter sammenlignede han denne rating – altså hvor "hot" rytteren blev vurderet – med hvordan de performede i touren.
Resultaterne var klare – jo bedre man havde klaret turen jo mere hot blev man ratet i undersøgelsen.
Så kom op på cyklen, løb en tur eller gør noget andet. Det er det tøserne vil ha'!
Desuden løser det også et af nyere tids største mysterier! Hvordan kunne Bjarne dog score Anne Dorthe? Udholdenhed er åbenbart svaret.
Du kan læse mere om undersøgelsen her eller en kortere version her.
(via Freakonomics)