Gennem 4 artikler vil jeg komme med en grundlæggende indføring i investeringspsykologien. Hvorfor gør vi som vi gør og hvilke faldgruber bør vi være opmærksomme på?
Indlæggene vil være delt i fire med dette indhold:
Om Darwin og evolutionspsykologi. Vi har stadig mange ting med i bagagen, fra menneskets spæde oprindelse.
Endelig afsluttes med en litteraturliste med nogle af de bøger der har inspireret mig.
Darwin og evolutionspsykologi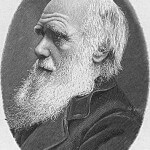 Vi starter langt tilbage, med udgangspunkt i Darwins evolutionsteori. Charles Darwin (1809-1882) fejres i år da det er 200 år siden han blev født og 150 år siden, han udgav bogen "Arternes oprindelse". Både i samtiden og efterfølgende er Darwins teorier blevet diskuteret og vurderet, men meget af tankegangen er efterhånden blevet accepteret.
Også indenfor psykologien kigger man på Darwin, når man skal forklare, hvordan vi som mennesker agerer og reagerer i forskellige situationer. På trods af evolutionen har vi nemlig taget en masse med fra de første mennesker der gik rundt på sletterne i Vestafrika. For at overleve i en barsk natur har vi indbygget en række reaktionsmønstre. Disse var fornuftige i en verden med sabeltigre og andre farlige væsner, men måske har vi brug for mere raffinerede værktøjer i vore dage?
Dette forsker man i indenfor Evolutionspsykologien, hvor man kigger på, hvorfor vi i dag stadig gør tingene på en bestemt måde. F. eks. har vi noget, man kalder X- og C-systemet.
Prøv at se denne lille video om verdens største døde anaconda:
X-systemet bruger vi til at beskytte os selv med og det fører til nogle faste handlinger i nogle bestemte situationer. Hvis du dukkede dig var det dit x-system der tog over. (Pas dog på med denne fil. Jeg havde engang en deltager i et foredrag, der spildte kaffe udover sine bukser i forbindelse med dette klip…)
Hvis nogen kaster noget imod os, dukker vi os. Det skyldes X-systemet. Står vi bag en glasrude, dukker vi os stadig, hvis nogen kaster noget imod os. Eller vi kan dukke os fordi noget i en film kommer imod os. Når vi så har dukket os, kommer C-systemet på banen. Dette er mere logisk og vil få os til at tænke, "det var da ikke nødvendigt at dukke sig".
Det var fornuftigt at have den reaktion, når det eksempelvis var en slange, der huggede efter os i virkeligheden, men i vore dage er det jo meget få af os, der står i sådanne situationer.
Michael Shermer forklarer her, hvorfor vi har det sådan, og hvorfor det var en god ide, men at det forvirrer mere end det gavner i dag.
Desværre bruger vi det samme system til at lagre andre "farlige" ting. F. eks. at en kogeplade kan være varm. Det er fornuftigt nok. Men efter 2008 vil nogen også lagre "aktier er farlige – dem skal man holde sig fra" og det er måske ikke helt så fornuftigt.
Af andre automatiske og medfødte evner kan nævnes:
Lysten til at beskytte spædbørn. En meget anvendelig mekanisme for at sikre artens overlevelse.
En reaktion der gør, at når vi har set noget nok gange, tror vi, at det er det rigtige. Vel en af grundene til flokmentalitet.
Vi tiltrækkes af det fremmede – noget der mindsker indavl.
Specielt det sidste er måske meget rart at vide nu her efter ferien. Der er altså en grund til at man falder for bartenderen på hotellet i syden!
SURVIVAL OF THE FITTEST

Darwin er i øvrigt blevet meget kendt for citatet
"survival of the fittest"
Om det kan man sige meget, men to vigtige fakta bør nævnes:
Det var ikke ham, der fandt på udsagnet, men en samtidig filosof.
Det mere korrekte citat er "Survival of the fittest to adapt".
At det således ikke er den stærkeste, der overlever, men derimod den der er bedst til at tilpasse sig de forandringer, vi løbende møder, er en markant anderledes konklusion!
Faktisk brød Darwin sig ikke om citatet, netop fordi det så nemt kunne misforstås.
Gad vide om dette udsagn ikke stadig gælder? Gad vide om det ikke er de virksomheder, der bedst kan tilpasse sig, der overlever? De mennesker der bedst kan tilpasse sig, der når længst? Det tror jeg det er.