Flokmentaliteten gør at vi gerne vil gøre som de andre, men man skal passe på ikke at ramme ind i den "negative flokmentalitet", der kan give en helt anden virkning.
Gæster stjal fossiler
Lad mig komme med et eksempel på negativ flokmentalitet fra en fossil skov i Arizona. Her forsvandt ca et ton fossiler af træ hver måned fordi skovens gæster tog det med hjem. Det ville man gøre noget ved og derfor fik tre nudge-eksperter (Robert Cialdini, Noah Goldstein og Steve Martin) lov til at lave et forsøg.
Man placerede fossiler af træ tre steder i parken og forsynede derefter de to af bunkerne med skilte. På skilt A og B lød teksterne noget i stil med:
Fjern venligst ikke fossiler fra parken, da det ændrer den forstenede skovs naturlige tilstand.

Skilt A
Mange tidligere besøgende har taget fossiler fra parken og dermed ændret den naturlige tilstand i parken.

Skilt B
Den sidste bunke – lad os kalde den C – var kontrolbunken og blev ikke forsynet med et skilt. Resultatet bekræftede virkningen af den negative flokmentalitet, for der forsvandt mest fra bunke B:
A: 1,7 % forsvandt
B: 7,9 % forsvandt
I kontrolgruppen C forsvandt kun 2,9 %.
Den negative flokmentalitet var altså skyld i at mere end dobbelt så meget forsvandt. Gæsterne blev så at sige mindet om muligheden for at tage fossiler med hjem og gjorde det i større grad.
Skilt A, der mere neutralt anmodede gæsterne om ikke at fjerne fossiler, havde derimod den ønskede effekt og halverede næsten svindet.
Negativ flokmentalitet kan også ramme kønsfordelingen
Ved det netop overståede folketingsvalg gjorde jeg som jeg har gjort de sidste 10 år. Jeg stemte på en ung kvinde. Et valg jeg træffer, fordi jeg gerne vil have nye kræfter på tinge og det gør ikke noget at der kommer flere kvinder! For det kan føre til en anderledes tænkning alene på grund af det forskellige køn:
Mandlige direktører vil typisk betale mere når de overtager en virksomhed end kvindelige direktører er villige til
Yngre mandlige direktører er mere tilbøjelige til at afvise en overtagelse af deres virksomhed selvom det er til virksomhedens bedste
Kvinder et tilbøjelige til at vælge sikkerhed fremfor risiko
Læs evt også: Ville Lehman Sisters være krakket?
Selvom flere kvinder kom ind denne gang, udgør de fortsat kun ca 40 % af Folketinget. Og det er netop her den negative flokmentalitet kan spille ind.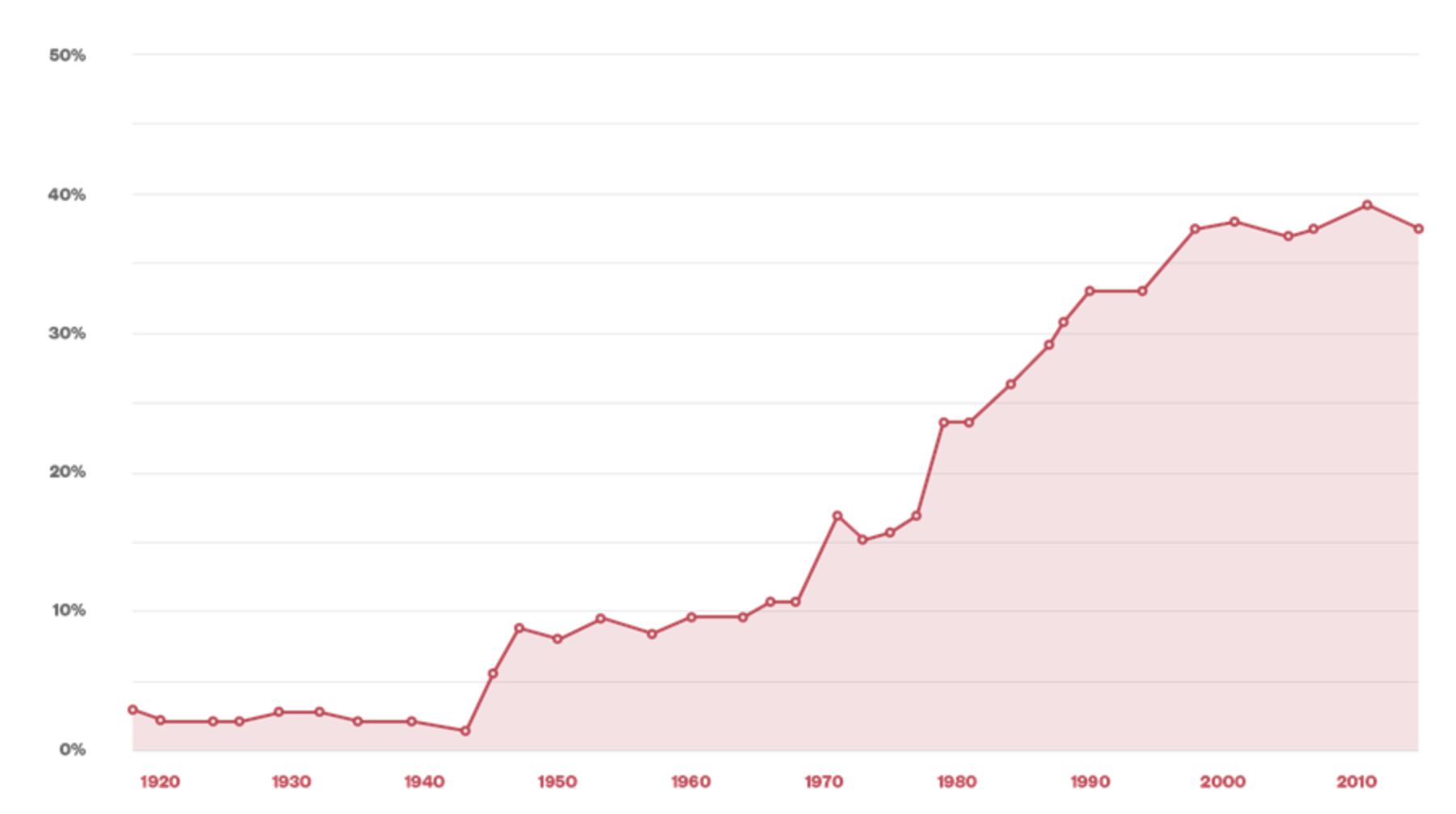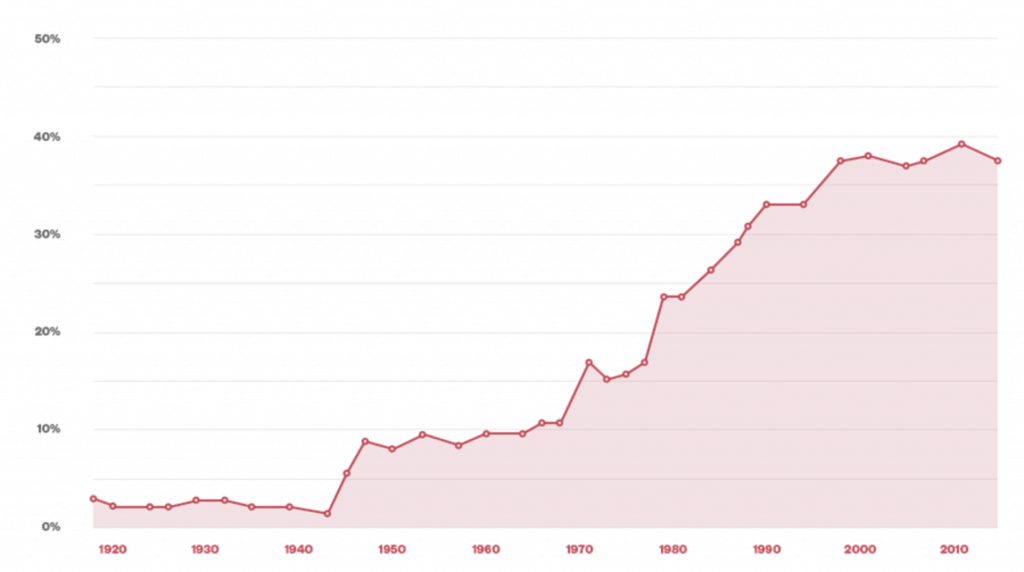 De andre vælger også mænd
Man kan ofte læse artikler om manglende kvinder i dansk ledelse, og ønsket fra afsenderne er ofte at sætte fokus på, at det er et problem som vi skal gøre noget ved. Men ved at sætte fokus på, at de fleste stadig ikke har kvinder i bestyrelsen eller at de fleste stemmer på mænd, trækker flokmentaliteten væk fra den ønskede handling, nemlig at søge at sikre flere kvinder i danske ledelseslag, og er i stedet med til at legitimere fravalget af kvinder.
For når kun 40 % er kvinder i Folketinget, eller når knap halvdelen af alle større danske virksomheder ingen kvinder har i bestyrelsen, så betyder det jo at flertallet undlader at inddrage kvinder!
Forsøget i den forstenede skov er blandt andet omtalt i Richard Shottons The Choice Factory og naturligvis også i Noah Goldstein og Steve Martins egen Yes!.